Blog by Tag: art
Fantastic Blitz pictures Hawks, you used paint, pastels and silhouette very effectively.
Category: Hawks
As part of our science and art learning, today we have been discussing seasonal change.
In Robins we have been outdoors looking for signs of Autumn and finding our favourite Autumn leaves.
We used our favourite leaf to create an observational drawing. Robins used pencil to carefully draw…
Category: Robins
In art we have been finding out about Paul Klee. We have created a watercolour background ready to draw our portraits on top.
What can you find out about Paul Klee? What is your favourite painting by Paul Klee? What shapes will you use to create your portrait?
Category: Herons
Year 2 art herons year 1 Paul Klee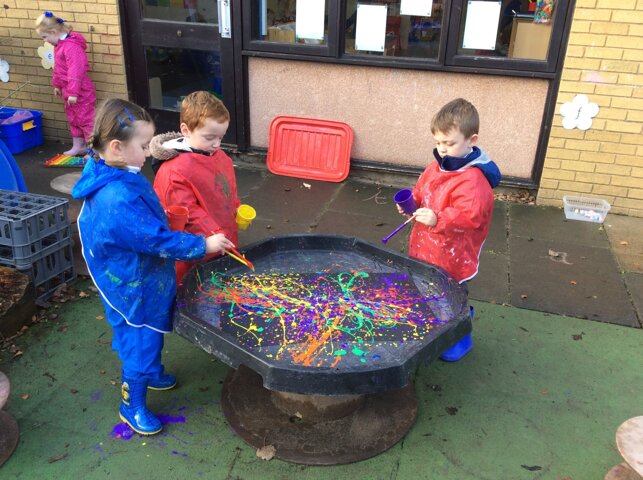 The Ducklings have been using a splatter technique with their paintbrushes to create a firework effect. It was great fun!
Category: Ducklings
This week we have danced like fireworks in P.E. In science we have investigated which coats can and can't be seen in the dark. We practised writing words with split digraphs in phonics. We loved painting rainbows in art by mixing primary colours.
Category: Parrots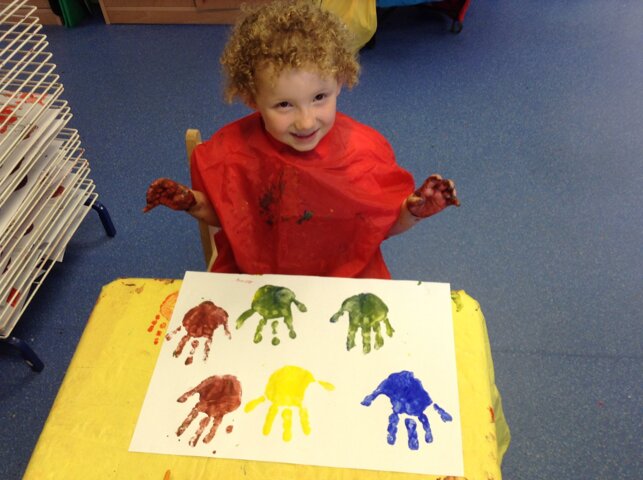 We have enjoyed exploring mixing colours together, to see what colours they make, with paint on our hands. We have used the hand prints to be the leaves and have made a lovely autumn tree.
Category: Ducklings
We created a 'back wash', ready for our portraits to go on next week....We are using the style of famous artist, Paul Klee.
Category: Parrots
We have really enjoyed the start of our Family Album topic. We have found out where we live with our families and understand the 4 countries that make up the UK. We have been in the role play area which is a home corner. We have been making our favourite family meals. We have ordered…
Category: Herons
art topic year1 year2 herons reading pshe family History geography construction family album
We had a wonderful time at our first arts & craft club! The children all made their own creepy crawly. Everyone worked really hard to build their design and they also gave their new little bug a special name.
Can you see what materials the children used?
I wonder what we will get…
Category: Robins
Our whole school focus has been on location. In KS1 we have been looking at our local location of Blackpool. In Herons we studied and found out about Blackpool. We then found out a lot of facts about the piers in Blackpool. As a class we made a pier. In the hall KS1 created a Blackpool display.…
Category: Herons
Year 2 art ks1 herons year 1 DT Blackpool
On Tuesday 18th April as a whole school we had an Art and RE Day. Our focus was the Easter Story and the symbols of the Holy Spirit. To start we presentented our homework, 'What does Easter mean to me?' We then looked at the symbol we has been given by Mrs Lees and Mrs Wills. Our symbol was water.…
Category: Owls
owls year3 art year4 water display RE helping others symbols
During our Roman Day on Friday 21st April, the children across all three classes took part in a carousel of activities in the morning. There was Roman Road Building with Mr Cooper, Roman Shield (or Scutum as it was known in Roman times) designing with Mrs Harding and Moasic Art with Miss…
Category: Owls
owls year3 art year4 KS2 PE OAA History geography mosaics