Blog Category: Parrots
We've had an exciting few weeks in Parrots and I hope you're finding your children have settled in well and have enjoyed their first few weeks of learning in Year 1 & 2. As you can imagine every day is action packed and we typically teach 7 lessons in the time they're in. It's a big change for…
Category: Parrots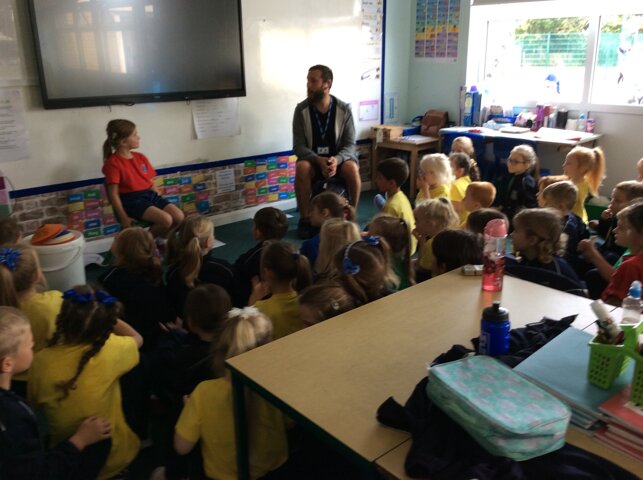 Mrs Catterall and Mr Kenyon are running a British Sign Language club for Years 1 and 2 every Wednesday lunchtime. We do this with the amazing help of Amiee. Ask them to show you what they have been learning at home.
Category: Parrots
We had such a fun morning, learning all about the different groups of animals. We learnt some amazing facts like snails poo the colour that they eat!! We also learnt that toads have bumpy backs and frogs are smooth.
It was so much fun! Thank you Ribby Hall Wild…
Category: Parrots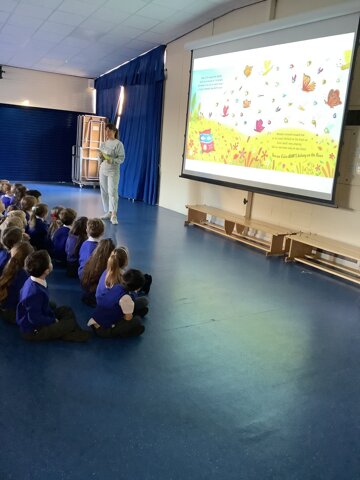 This week in Parrots we were lucky enough to have a visit from author, Sarah Roberts, who wrote the story Somebody Swallowed Stanley and Somebody Crunched Colin. The stories are themed around pollution and how important it is so not litter and recycle, reduce and reuse. Parrots we extremely lucky…
Category: Parrots
We have had a really busy half term in Parrots; I am sorry we haven't been able to upload much over the past few weeks.
This half term we have enjoyed learning all about the Lake District and Beatrix Potter. We have been looking at multiplication and division as well as statistics in Maths. We…
Category: Parrots
This week we have been practising our Nativity on the stage! It was so much fun and we have been working so hard to perfect it! We made our Rudolph Christmas crafts and made a great profit to go back into our class; thankyou to all of the parents who bought their child's Christmas craft.
We…
Category: Parrots
We have had a busy couple of weeks in school; so much so, Mrs Davis hasn't been able to write much for the blog. We have been getting stuck in with creating our Tudor houses, using different materials to create the plan we had in place. We also sang at the local church, Carleton St Hildas. It was…
Category: Parrots
This week we have enjoyed learning about Christianity for interfaith week and we have thought carefully about how to be kind for our Anti-Bullying week. We made a poster for Christianity and used the computers to conduct 'safe' searches; finding out information about the church and what is inside…
Category: Parrots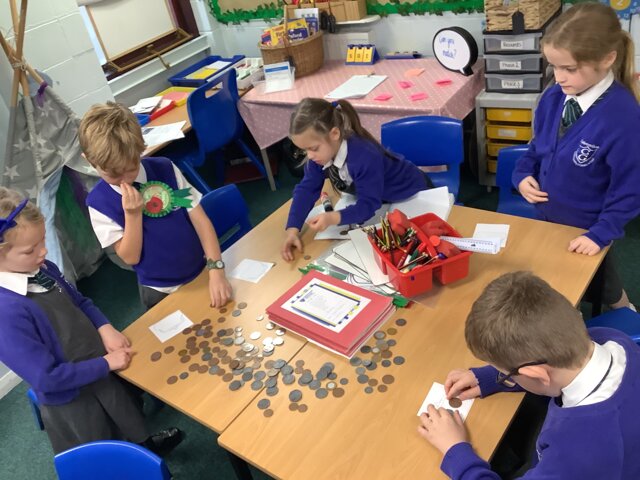 Welcome back to school this week Parrots Class; we have been very busy learning about money, computing and writing headlines!
In Maths, we have started to look at the value of coins; how much each coin represents and how we can make small amounts using different coins. We had lots of fun making…
Category: Parrots
We have had such a great last week in school; lots of practical work and lots of hard work writing up our diaries. The children have worked really hard to publish their final diary extract on the tea stained paper. I was impressed with their use of time connectives, -ed endings and lots of…
Category: Parrots
Parrots have had a wonderful week in school! I have attached some photos from last Friday when they were doing lots of practical subtraction and writing sentences linked to the 5W's.
This week we really enjoyed shading with pastels; using different colours to create different tones and…
Category: Parrots
The children in Parrots have been Scientists this week; it was great fun to test a range of materials and decide what properties they had.
In Maths we have enjoyed learning all about addition and subtraction; we have been practising using a number line and some children have had a go at column…
Category: Parrots