Blog
Owls have enjoyed being outside with the trees this afternoon and learning all about where your £1's are going. The money raised is going to help plant trees in areas that have been destroyed by deforestation. Thank you for your donations today, we all enjoyed wearing green for tree…
Category: Owls
Parrots have had a wonderful week in school! I have attached some photos from last Friday when they were doing lots of practical subtraction and writing sentences linked to the 5W's.
This week we really enjoyed shading with pastels; using different colours to create different tones and…
Category: Parrots
We had a great time this week writing our own sonnets about Henry VIII and then performing them. Have a look at our photographs. What are the 'rules' of a sonnet? Which words did you choose to use?
Category: Eagles
This week we are using the wooden blocks to create homes. We are building vertically and horizontally to create an enclosure and build a home.
To see more of our fantastic structures click on the link to the photo gallery: …
Category: Little Chicks
It was lovely to see so many children independently choosing to sit and look at the books. They held the books the correct way up and turned the pages with care.
Some children made up their own stories which corresponded with the pictures in the book.
Super learning Little Chicks!
Category: Little Chicks
Outside the Ducklings have enjoyed using natural objects to continue, spot the mistakes in and create their own repeating patterns.
maths outdoor learning patterns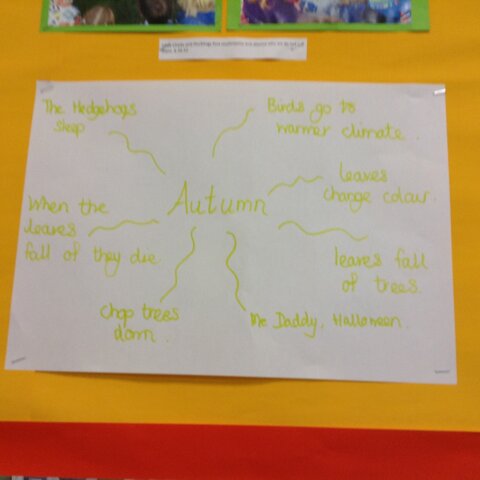 Little Chicks have been learning about Autumn we did a spider diagram to show what happens in Autumn.
We will continue our Wellie walks this week searching for acorns, pine cones, leaves and conkers.
Look for acorns, pine cones, leaves and conkers in your garden or in the…
Category: Little Chicks
seasons outdoor learning Autumn
This week we are learning about 2D shapes. We are getting good at using the mathematical name for simple shapes such as heart, star, circle, triangle, square and triangle. Can you see any shapes in your home? Send us a picture of the shapes you find. We have also been singing a shape song which is…
Category: Little Chicks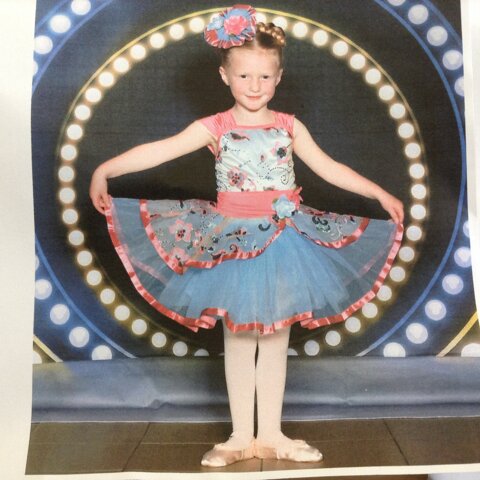 Show Time!
Taking part in a dance show at the Winter Gardens in Blackpool. Very brave to dance on the big stage.
We danced to Chu-Chi Face from Chitty Chitty Bang Bang.
I danced to Truly Scrumptious from Chitty Chitty Bang Bang.
What beautiful costumes. Well…
Category: Little Chicks
extracurricular Physical development
Little Chicks play the Silly soup rhyming game. They have to sound the rhyming words and then place them in the Silly soup bowl.
They sang the song and then added the rhyming picture words to the bowl. This weeks so far we have rhyming groups have been as follows:
Wet …
Category: Little Chicks
phonics Active learning Singing language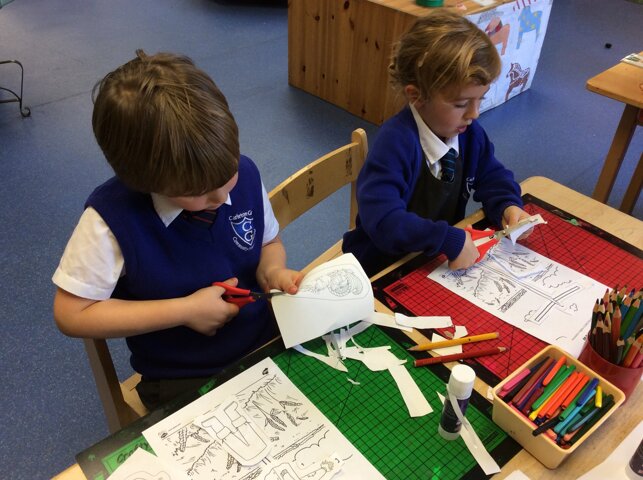 The Ducklings have been using their scissor skills to create harvest scarecrows.
Category: Ducklings
Physical development Funky Fingers
The Ducklings have been celebrating harvest time by sketching harvest vegetables with oil pastels.
Category: Ducklings