Blog
This week we have continued to learn all about Money. We have been adding and subtracting amounts and have finished the week by calculation change and solving multi-step money problems.
We have also begun to look at spreadsheets in computing and how we can use them to sort and show data.…
Category: Kestrels
This week it is the turn of Joshua Henry to write our class blog. In maths, we have done solving questions based around money. We had to add and subtract money to get the right amount and had to explain why the question is right or wrong.
In English we planned and wrote a balenced argument…
Category: Owls
This week, Mr Thorpe organised for a cricket club to come in to school and give us a taster session for what we could expect when learning to play cricket. Even Mrs Davis had a go! We have also enjoyed using census data relating to Thornton-Cleveleys population over the years and inputting this…
Category: Doves
Where do these pirates like to go on their holiday?
Arggghhhhhgentina!
Category: Ducklings
Well, what an amazing day we had today with our resident Duckling pirates! Captain DanTastic had the children bursting with excitement with his facts, tales and pirate resources.
Our Ducklings made amazing pirates and have had a great time.
Category: Ducklings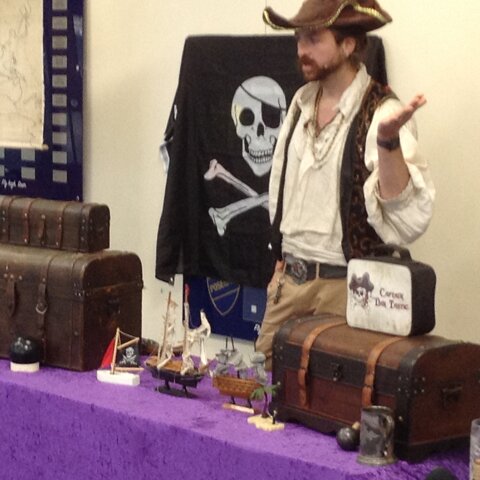 Little Chicks and Ducklings met Captain Dan the Pirate. Captain Dan taught the children about Pirates.
Captain Dan's ship is called the Narwhal. Captain Dan explained that there is three types of ships a Galleon ship, the biggest having three masts, the Schooner ship having two masts…
Category: Little Chicks
The Ducklings have been exploring to see if the objects washed up on the beach are magnetic or not. They have then sorted the objects according to what they found.
Category: Ducklings
investigation Understanding the World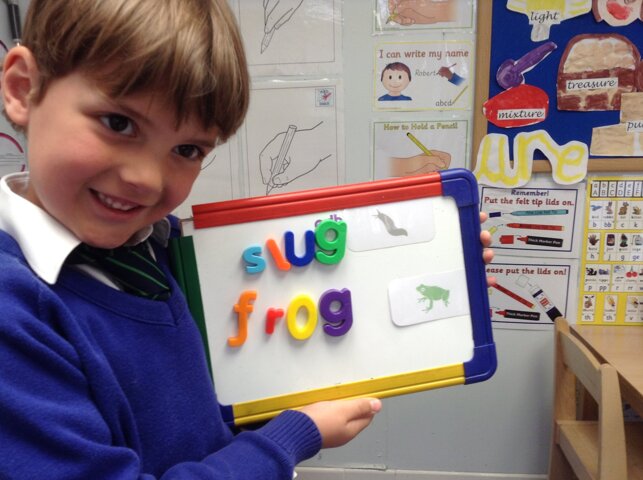 The Ducklings have been busy spelling words beginning with two consonants.
Category: Ducklings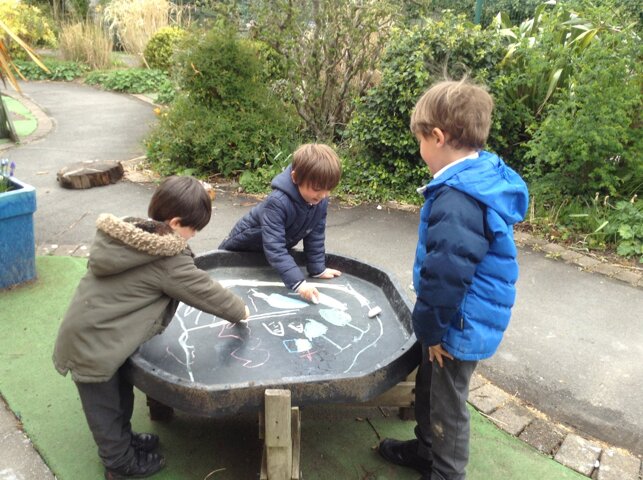 The Ducklings have enjoyed creating treasure maps this week.
Category: Ducklings
Ahoy shipmates! This week the Ducklings have gone pirate crazy even in our phonics activities. Reading the CCVC words to see if they are a real or nonsense word.
Category: Ducklings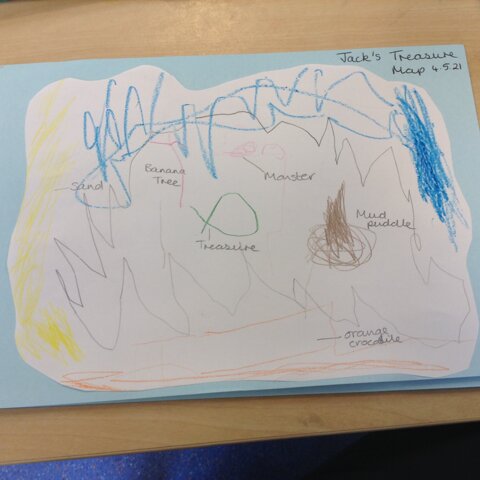 Little Chicks have been busy drawing treasure maps to show where they have hidden their 'booty'! They have added volcanoes, swamps, hills, rivers, caves, lakes, monsters, mud puddles and castles to their colourful maps.
To see more treasure maps click on the link: …
Category: Little Chicks
speech Physical development Creative learning
Little Chicks Pirate dressing up. Little Chicks went to the Island in search of treasure.
Little Chicks made their own Pirate names first selecting their favourite colour, then their favourite animal.
Use the power point to cross reference what their name would be, the Little Chicks…
Category: Little Chicks
maths ICT Active learning language