Blog by Category: Ducklings
Category: Ducklings
The children loved our Indian dance workshop. We learned about some Indian dance traditions, sequenced a dance to Indian music and got to perform our dance to the other Ducklings and Little Chicks. Ask your child to teach you a few moves they have learned!
Category: Ducklings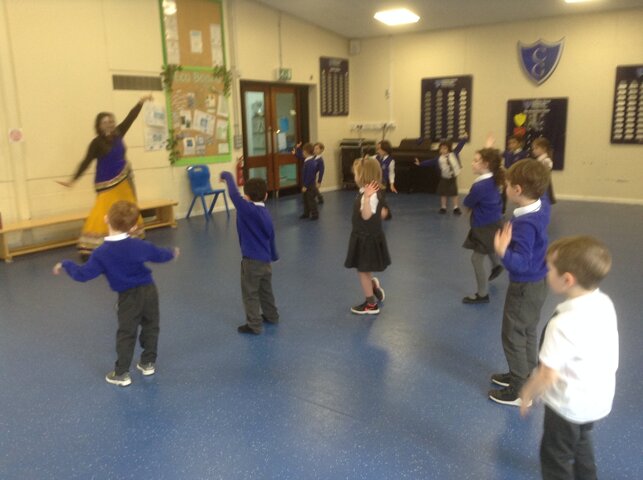 The Ducklings have thoroughly enjoyed the Indian Dance Workshop today as part of our learning all about the Hindu spring festival called Holi. Manisha our dance teacher was very impressed with how all of the children picked up the different moves so quickly. We have a class full of amazing little…
Category: Ducklings
dance
Understanding the World
Celebrations
Hinduism
We have all had such a lovely, albeit tiring, week in the ducklings. The children's head are full of facts about dinosaurs, we feel even more settled into routines and we have loved the, dare I say it, great weather.
Category: Ducklings
The Ducklings are enjoying being dinosaur experts. They have been discovering fossils, digging for dinosaur bones and describing and exploring what different dinosaurs were like.
Category: Ducklings
Understanding the World
The Ducklings have been using real objects to explore finding out what 1 more or 1 less than a particular number would be.
Category: Ducklings
maths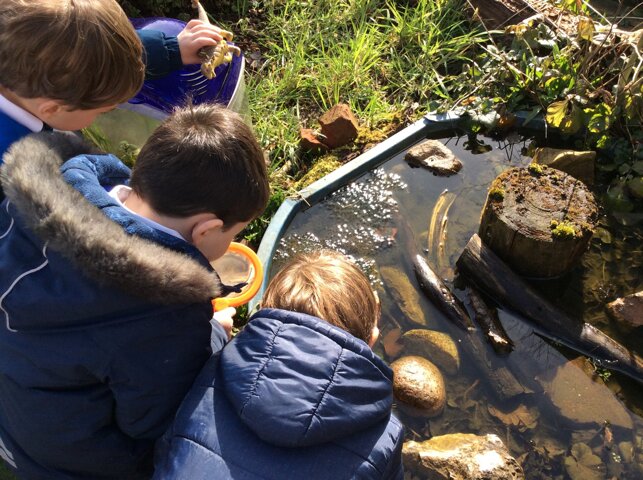 Look at what the children have found growing and changing in our garden 'pond!' They were very excited to find the frogspawn and are looking forward to watch how it grows and changes over the next few weeks.
Category: Ducklings
changes
spring
Understanding the World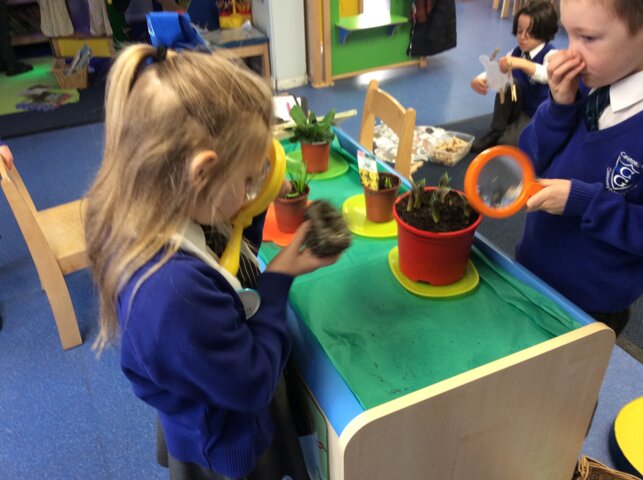 The Ducklings have been looking at different natural objects that represent spring and new life.
Mrs Catterall brought in a real bird's nest that she found on the ground in her garden.
There have been lots of spring flowers and plants to look closely at.
Category: Ducklings
spring
Growing plants and seeds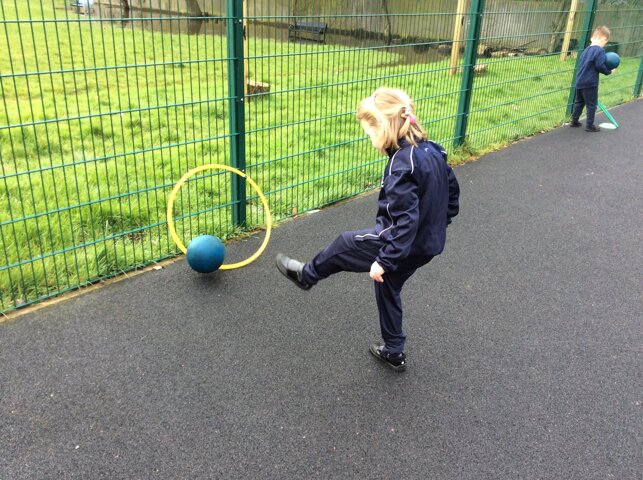 The Ducklings have been practising their kicking skills in PE. They have been kicking with the inside of their feet and stopping the ball with the bottom of their feet. They have been practising aiming their kicks at targets and taking the ball for a walk around obstacles.
Category: Ducklings
P.E.
kicking
In maths this week we are finding one more than or less than a number or quantity. The children have been working with their talking partners to eplorenone more/less in different ways.
Category: Ducklings
In PE we have continued with our kicking skills, kicking at targets and passing and receiving a large ball. The children are showing such super progress already!
Category: Ducklings
We have been finding doubles in lots of different ways this week, whether it be outside with the dinosaurs, on the computer, inside using dominoes and dabbing doubles with paint.
Category: Ducklings