Blog by Tag: Understanding the World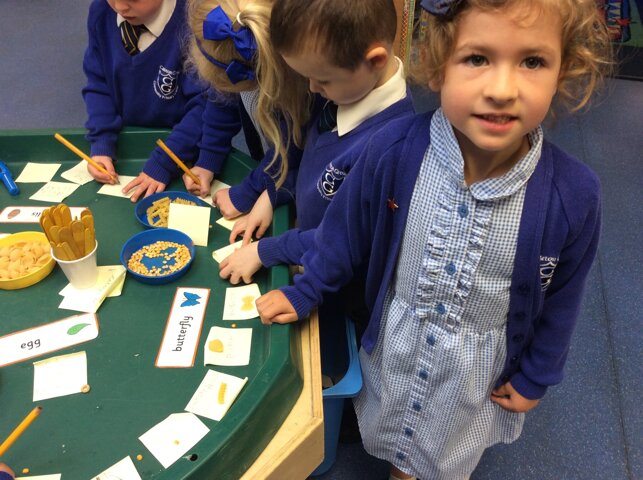 We are loving having our own caterpillars in the class to watch grow and change. We have been learning the life cycle of how a butterfly grows and changes. Ask them to tell you the big, long, new word beginning with 'm' that describes growing through big changes.
They have been ordering and…
Category: Ducklings
Life cycles Understanding the World
A few weeks ago we planted some beans and have been growing them under different conditions to find out what plants need to help them grow the best. We gave all of the beans soil. We gave no water but light to one bean. We gave water and soil, but no light to another and then one of the beans…
Category: Ducklings
Understanding the World Growing plants and seeds
This morning we had some really cute visitors.
Mrs Richardson very kindly arranged for her sister and Grandad to bring in two lambs from their farm.
Mrs Richardson told us that these two lambs are one week old and were each taken from their mum's as they had had twins and were first…
Category: Little Chicks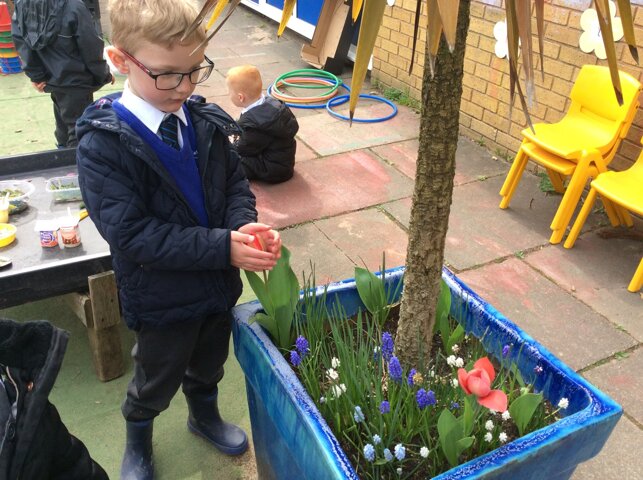 The Ducklings have been on a welly walk to look for signs that spring has sprung! They were able to spot spring flowers starting to bloom, buds developing on branches and even a few tiny minibeasts!
Look at the gallery here...
Category: Ducklings
outdoor learning spring Understanding the World
This week the Ducklings have been learning about the Spring Hindu festival of Holi. It is celebrated with a colourful, messy surprise, throwing colourful paint at each other!! The Ducklings have been exploring spraying coloured paints outside and making colourful handprints.
Inside they have…
Category: Ducklings
Once again, frogspawn has made its annual appearance in our garden tough spot, just in time for our science week about the theme of 'Growth.'
The children will watch with interest over the next few weeks to see how it grows and changes. We have learnt a new word this week, 'metamorphosis.'
…
Category: Ducklings
science Life cycles Understanding the World
As part of Science week we went outside to explore the trees in our school grounds and to find the answers to the following questions:
How can you tell if something is from a tree?
Which objects are not part of a tree?
How many types of tree do you know?
What comes from a tree? Does…
Category: Ducklings
science Understanding the World
The Ducklings thoroughly enjoyed the African Dance workshop today. They listened so well to the instructions and soon picked up the dance moves to complete a whole routine which they performed to African music.
Watch the video here....
Look at the photo gallery here...
Category: Ducklings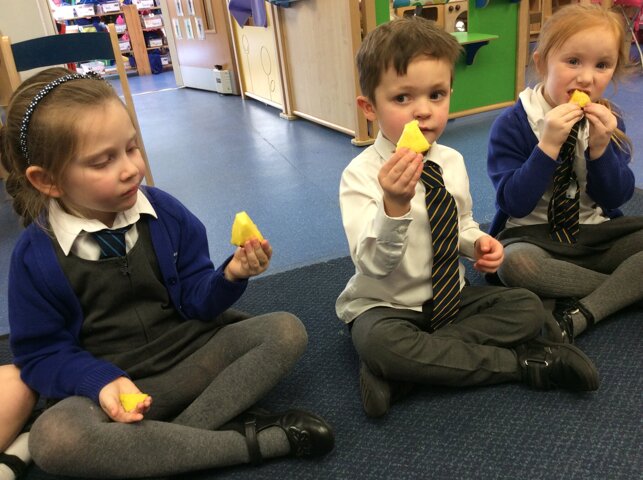 Following on from reading the Handa's Surprise story, we enjoyed tasting the different fruits on Friday. Some of the children tried everything! Some tried just a few. Some Ducklings were very cautious and watched their friends try first, then were brave enough to have a taste too!!
The children…
Category: Ducklings
fruit Understanding the World Healthy eating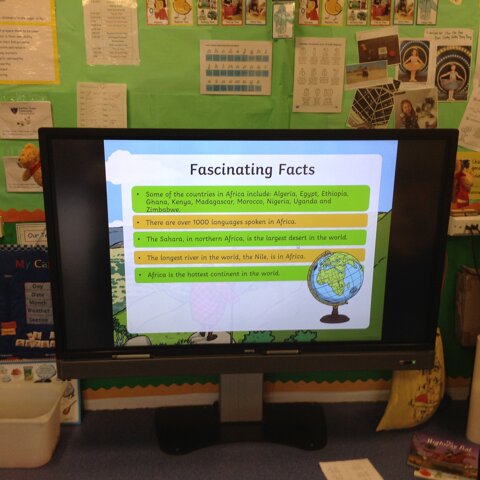 Little Chicks have been learning about Africa.
Animals Egyptian Pyramids Victoria Falls
Serengeti National Park African Safari …
Category: Little Chicks
geography Understanding the World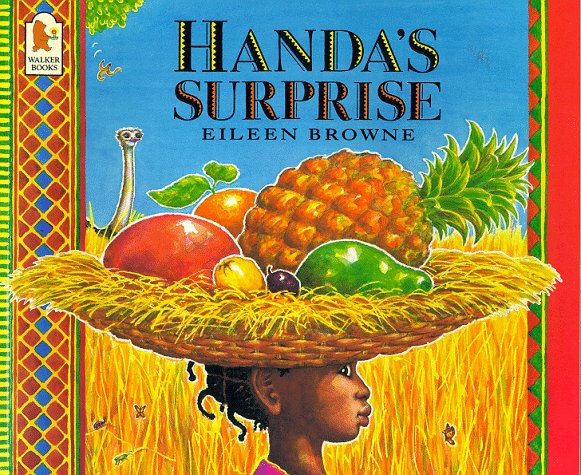 Little Chicks are learning about warm climates as part of this learning we have read Handa's Surprise we have looked at the different fruits and animals in the story. We looked at the setting in Africa and will learn about the country throughout the week.
Throughout the week Little Chicks will…
Category: Little Chicks
reading pshe science Understanding the World story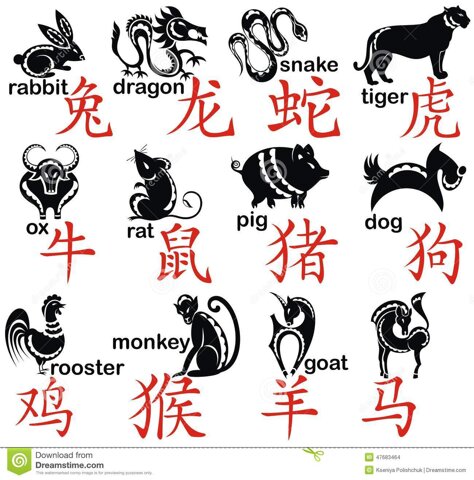 Little Chicks have been learning the signs of the Chinese Zodiac. They have made a badge that shows the animal of the year they were born.
Little Chicks were either a Rooster or a Dog.
Rooster Dog
Harley …
Category: Little Chicks
Understanding the World Multicultural Chinese new year