Blog by Tag: outdoor learning
Little Chicks and Ducklings noticed that in the outdoor learning there were tiny apples on the ground. We collected them and showed to the classes, they were crab apples. We are looking at the change in seasons and what changes to the outdooors.
Little Chicks helped to collect card to…
Category: Little Chicks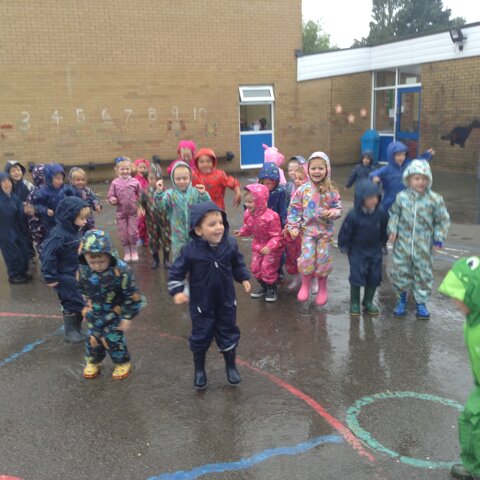 Little Chicks and Ducklings had fun in the rain this afternoon!
We first made sure we all had on our puddle suits and wellies. It took us a while and some of us need to practise putting on our puddle suit, but once we were all ready we headed out onto the playground to jump and dance in the…
Category: Little Chicks
As part of settling into school, we have been learning how to put on our puddle suits and wellies ready to go and learn outside.
Category: Ducklings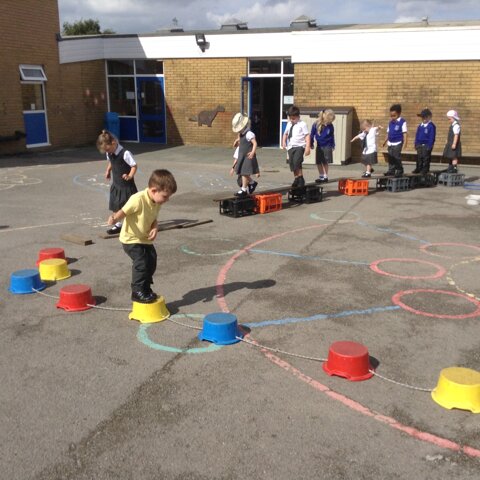 Little Chicks had a different afternoon bright sunshine with the assault course and big outdoor climbing equipment the Little Chicks navigated the playground with skill and agility.
As the topic is All about me we would like to learn about the Little Chicks families, hobbies, pets,…
Category: Little Chicks
topic outdoor learning Physical development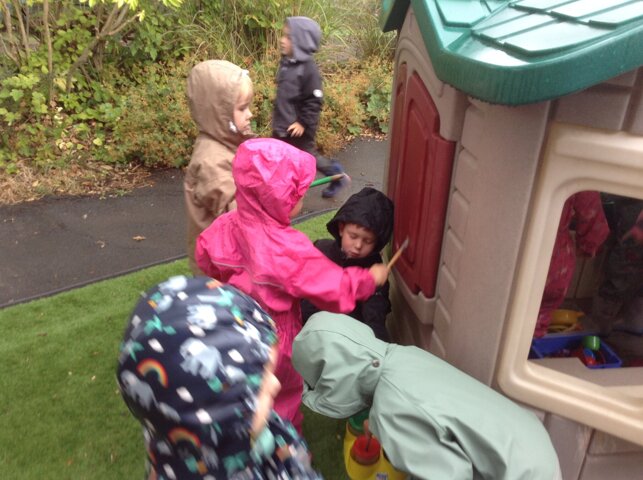 Little Chicks explored the outdoors due to down pour they have practised putting their puddle suits and wellies on. It was the first time therefore took a while but they did well. If you have not yet provided a puddle suit and wellies please bring to Little Chicks. The Children have the…
Category: Little Chicks
pshe science outdoor learning natural objects Physical development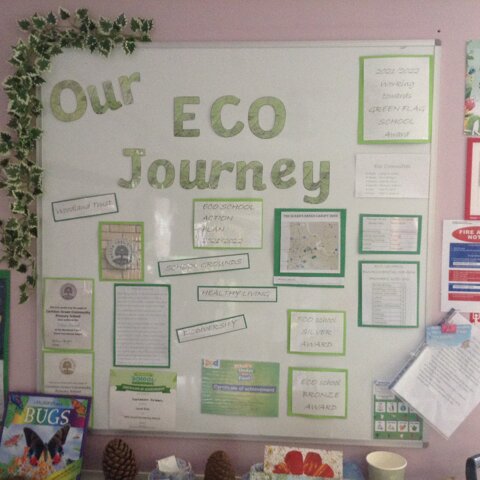 Little Chicks have been learning about growing plants, tending to the garden, watching vegetables grow, daily collecting food for the composte and watching the changes in the wildlilfe throughout the terms.
Mrs Hicks has diligenlty tended to the garden with the children engaging in outdoor…
Category: Little Chicks
outdoor learning environment Growing plants and seeds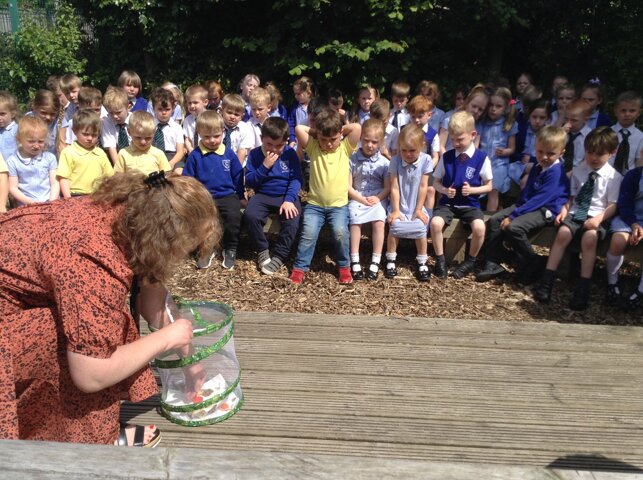 This week we got to say a happy 'hello' and a sad 'goodbye' as our amazing painted lady butterflies were released. The children were captivated watching them fly off onto their exciting new adventure. We are hoping to see them around our outdoor area over the next few weeks.
Category: Ducklings
science outdoor learning Understanding the World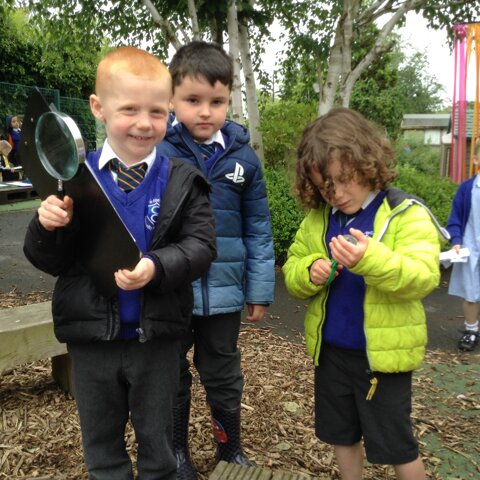 This week the children have been searching high and low for minibeasts in our outdoor environment. They have been thinking about classification, comparing and learning about their habitats.
Category: Ducklings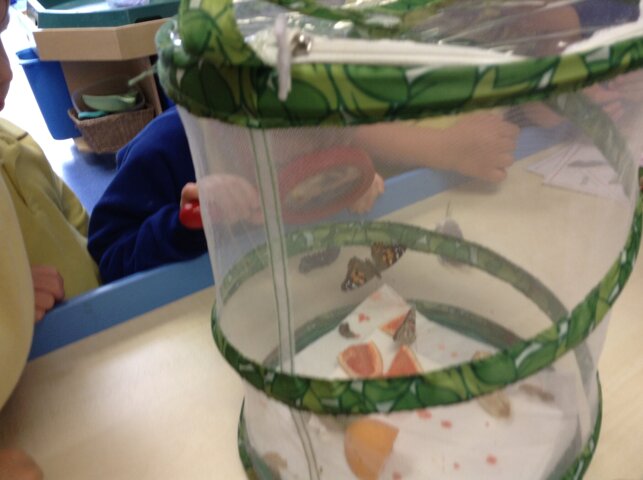 The Life cycle of the Caterpillar was complete and today Little Chicks and Ducklings set them free into their habitat with hope that they will stay in the local area as it a flowered environment. The children were amazed at the life cycle and have been observing throughout the process.
…
Category: Little Chicks
reading science outdoor learning Life cycles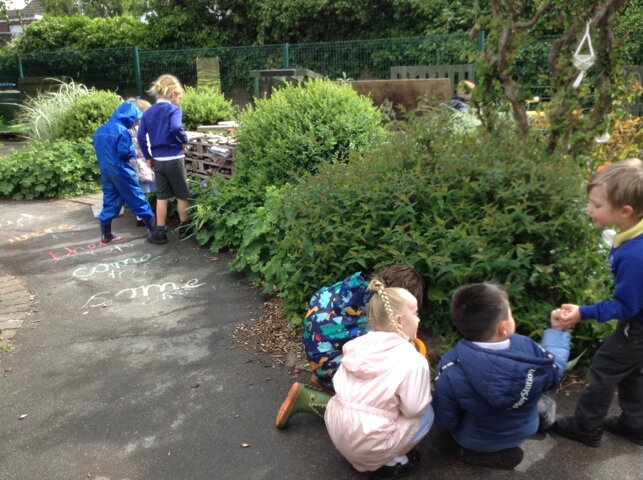 It has been so wonderful to see how engrossed the children have been searching for mini beasts outdoors... catching live bugs, observing their movement and features and making comparisons. Bugtastic!
Category: Ducklings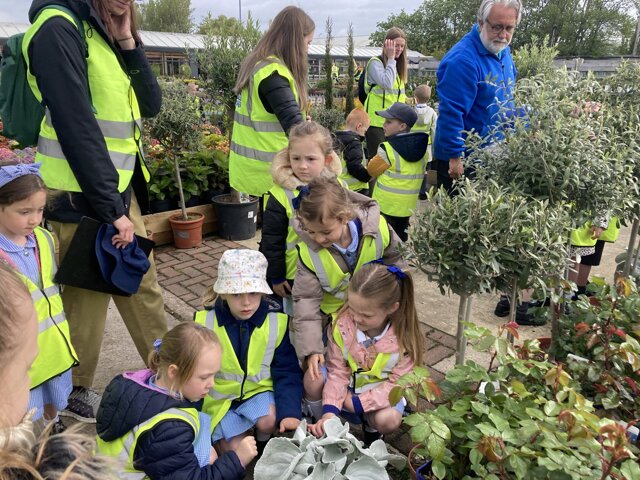 The children and adults alike had the best time today at The Plant Place Garden Center. The children took part in a quiz,searching for clues, got to plant seeds and scatter then into the new meadow, and learn about different types of plants and flowers. The children were amazing walking to and…
Category: Ducklings
visit science outdoor learning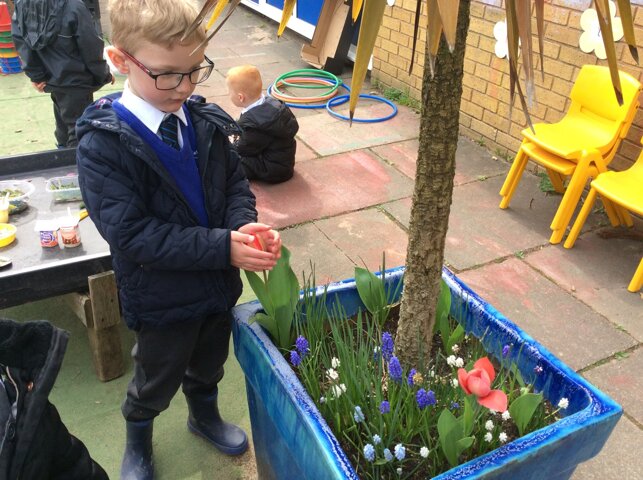 The Ducklings have been on a welly walk to look for signs that spring has sprung! They were able to spot spring flowers starting to bloom, buds developing on branches and even a few tiny minibeasts!
Look at the gallery here...
Category: Ducklings
outdoor learning spring Understanding the World