Blog by Tag: mini-beasts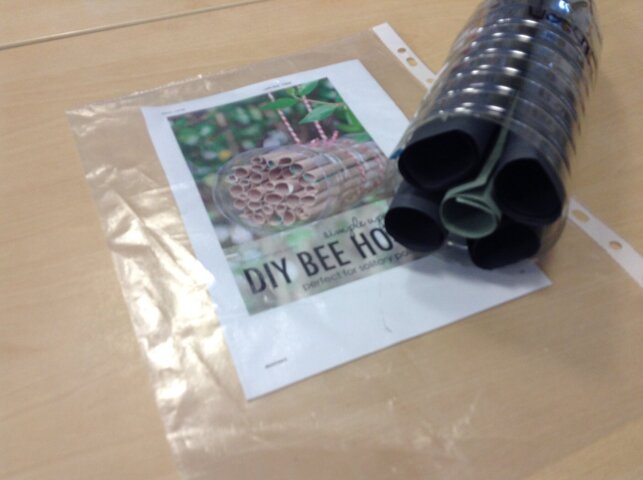 As part of pur topic on Mini beasts Little Chicks have constructed a Bee Hotel. They used a plastic bottle rolled the paper and slotted inside the plastic bottle. Miss Taylor made a handle for them to hang in their garden.
Little Chicks will bring them home and it is over to…
Category: Little Chicks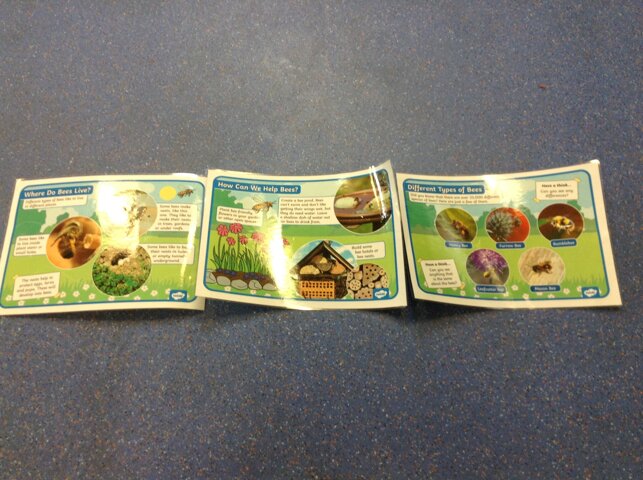 Little Chicks this week will look at a different Mini beast each day.
Monday we looked at Bees.
Miss Taylor "What do you know about Bees?"
Miss Taylor "Why are they important?"
Alfie "Sting because their beging naughty."
Harley "The Bees make nest, to lat ther…
Category: Little Chicks
science mini-beasts Singing language
Little Chicks have been given a variety of resources to make 3D mini beasts. They looked at a mini beasts idetification sheet, chose one they would like to make and chose different materials to put together. We used the Ipad to research the chosen mini beasts and what they looked like to best…
Category: Little Chicks
We enjoyed a lovely morning with Kelly from Hands On Animals finding out all about the mini beasts and other creatures that she brought in. Some of us were very brave and either handled or touched e creatures. We learnt lots and enjoyed asking questions to help us learn more.
Look at the…
Category: Ducklings
Understanding the World mini-beasts
We explored the school grounds to see what minibeast said we could find.
We also made minibeast hotels with materials we found on our hunt.
Have a look at our gallery for all the pictures
https://www.carletongreen.lancs.sch.uk/admin/galleries/view/27480
Category: Robins
The Ducklings have been asking lots of questions about worms and have been using non-fiction texts to find out more about them.
Category: Ducklings
The Ducklings have enjoyed the challenge of making their own wormery today. We hope that they enjoy their stay!
Category: Ducklings
In Herons this week, we were learning about mini-beasts and their habitats, We went on a hunt to see what we could find and where we could find them!!
What mini-beasts did you find? What conditions were their habitats? What is your favourite mini-beast?
Category: Herons
year2 herons year 1 science outdoor learning mini-beasts