Blog Category: Robins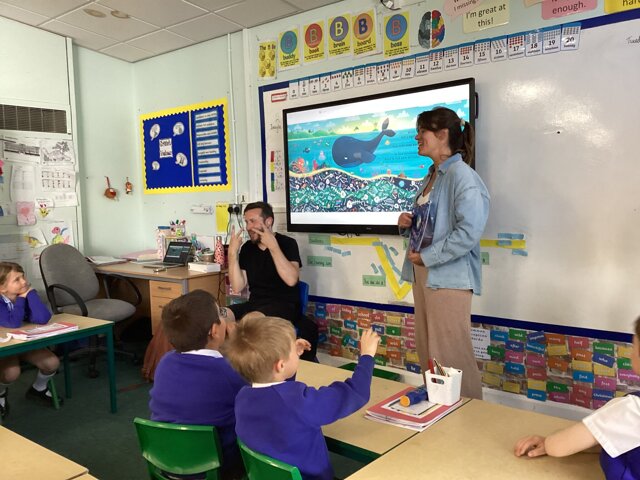 We had a special visitor today in Robins! Her name was Sarah Roberts and she is an explorer and an author. She read us a super book called 'Somebody woke Wilson' and told us all about her exciting adventures around the world. We talked about how to look after our environment, and small steps we…
Category: Robins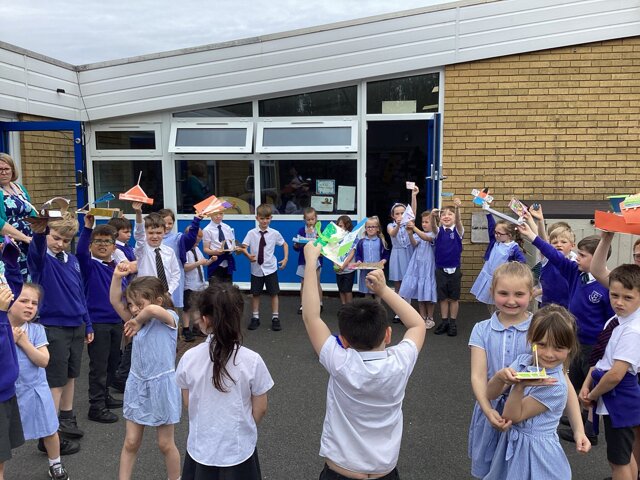 The children really enjoyed designing and creating their final boats, using a variety of materials. We then tested them on water to see if they would float.
Category: Robins
We had a very special visitor today who taught us all about Islam. The children learnt some of the Arabic language and how to write their own names. They asked a lot of interesting questions and really enjoyed their afternoon learning about another religion.
See our…
Category: Robins
Today, Mrs Richardson brought two lambs in from her farm for us to see. The children asked a lot of questions and were very excited to stroke them. We have also had 3 little ducklings hatch; Rupert, Margot and Honey. They will be with us until next Friday and the children absolutely love seeing…
Category: Robins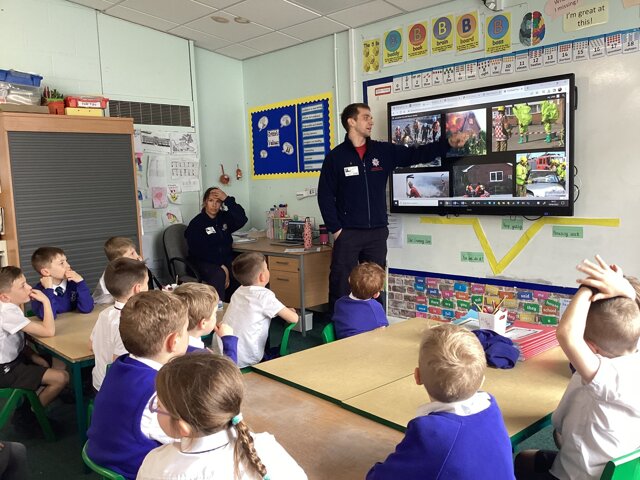 Today, the Lancashire fire brigade came in to teach the year twos all about fire safety. We learnt about what steps do take during a fire and how to stay safe. The children found it very informative and were very eager to ask questions.
Category: Robins
In maths we have moved on to statistics. Yesterday we looked at tally charts and took the opportunity to get outside in the sun and create our own tally charts. Today, we created our own class pictogram of our favourite colours and fruits and discussed the differences between them, asking and…
Category: Robins
Today we have been measuring out the ingredients to bake some delicious biscuits. They enjoyed measuring, mixing and kneading the dough. Our dough is resting in the fridge and the children are very excited to cut it into shape and pop them in the oven tomorrow. Yum!
Category: Robins
Today was international maths day and we completed an investigation. We measured the lengths of our fingers (on one hand) and worked out if they were longer than our arm.
Category: Robins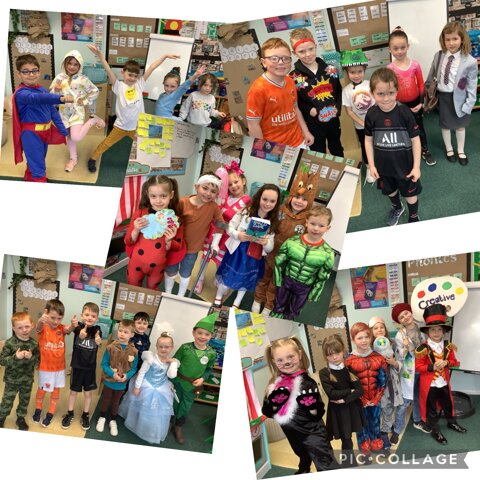 What a fabulous day in Robins! The children all looked amazing, thank you for making their super costumes. They loved showing all their friends and completing some fun book day activities with Miss Hutchinson.
Category: Robins
This week in Robins, our SPAG focus is using apostrophes for contracted forms. One of the main uses for an apostrophe is for representing missing letters in a word. This is called a contraction. We enjoyed matching the contracted forms to the correct words and then using them in our…
Category: Robins
Today we have looked at measuring in metres. We took the opportunity to go outside and measure objects with our metre sticks. We then discussed if the objects were longer or shorter than a metre.
See our gallery:
Category: Robins
In maths we have moved on to measure. Today, we all went outside with our rulers to measure objects (in cm) around the playground. Tomorrow we will be moving on to measuring in m and then comparing lengths and heights.
See our gallery:
Category: Robins