Blog by Tag: PSED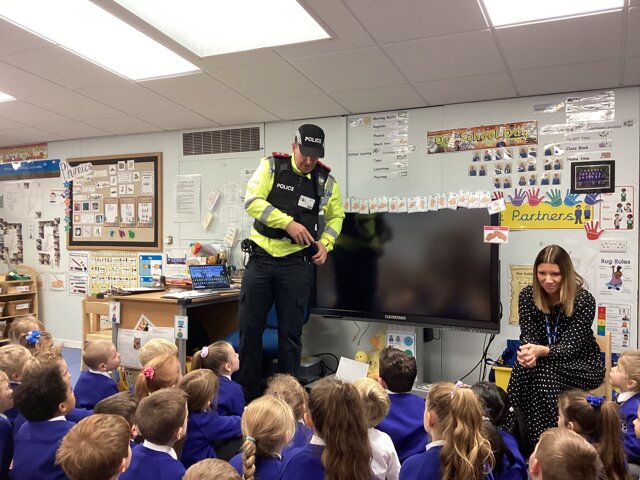 Our Ducklings and Little Chicks were lucky to have a visit from one of our school parents who is a Police Inspector. We got to learn first had about how equipment is used, why policing is such an important role in our community and how the police keep us all safe. The children asked some amazing…
Category: Ducklings
Speaking and Listening Understanding the World community communication PSED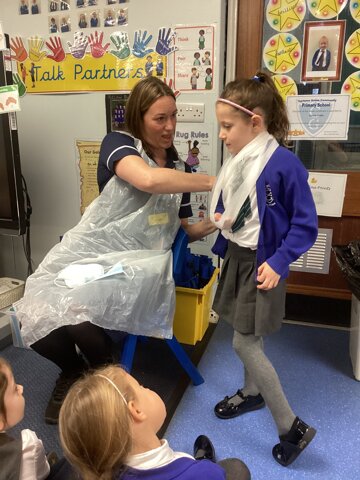 Today we had a fantastic visit from George's mummy, who is a nurse. The children got to learn all about what a busy, caring and important job a nurse does, what their job involves, how they care for others and how they keep others safe and healthy. The children got to see and handle some resources…
Category: Ducklings
Speaking and Listening Understanding the World communication PSED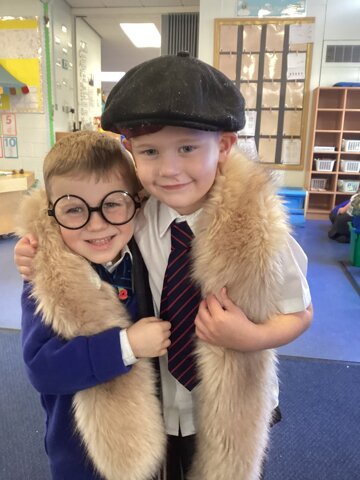 A vast majority of our Ducklings love to dress up. Dressing up is such a huge part of imaginative play in Early Years. Young children love to experiment with taking on different roles and facilitating this not only covers so many vital aspects of our curriculum, but it is also so much…
Category: Ducklings
Physical development Understanding the World communication PSED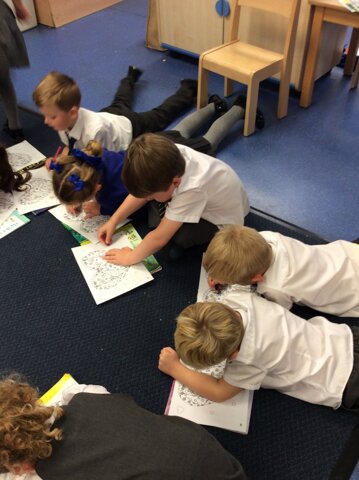 This week has been Mental Health Awareness Week. We have talked about the importance of feeling 'well' on the inside, in our hearts and minds. Each day during the register, we have talked about how we might be feeling and why and have discussed what we can do if we don't feel happy.
We spent…
Category: Ducklings
PSED World Mental Health Awareness Day
In PSED, we have been thinking about people who are important to us. We talked about how these might be people that we could turn to if we needed help. We each thought of 5 people who would be our 'Helping 5!'
Category: Ducklings
What could be better than, at the end of a busy week, lying back and listening to a relaxing story? We love mindfulness in the Ducklings. It is so important for our children to know it is healthy to relax, feel calm and breath.
Category: Ducklings
This week we are looking at 2D shapes and seeing if we can match them. This afternoon we had the large glitter shapes out and the children not only matched the shapes but also used them to create patterns and pictures.
I was also very impressed with some children's ability to name some of the…
Category: Little Chicks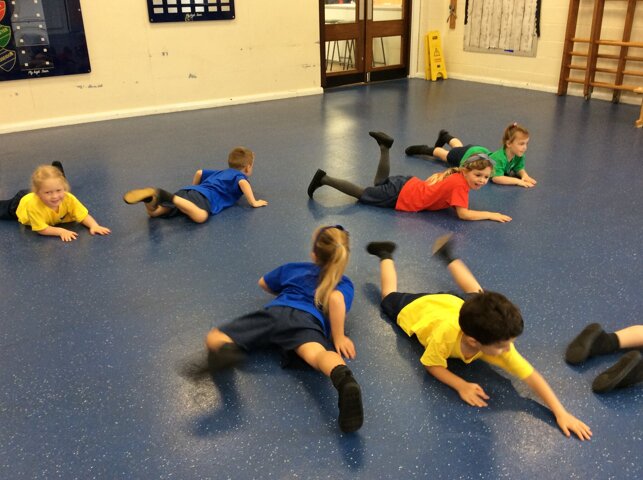 This week, we got changed into our P.E. kits, with help, from our teachers. Each week we hope to get better and faster at doing this. Keep practising getting yourself dressed and undressed at home, whenever you have the opportunity to.
We explored moving in lots of different ways, using all of…
Category: Ducklings
P.E. Physical development PSED
Little Chicks are learning all about me, this week we are looking at our five senses.
Today we looked at our sense of hearing. We listened and guessed the sound, read the book ears can hear and sang along to song I have senses.
follow link to join in five senses song …
Category: Little Chicks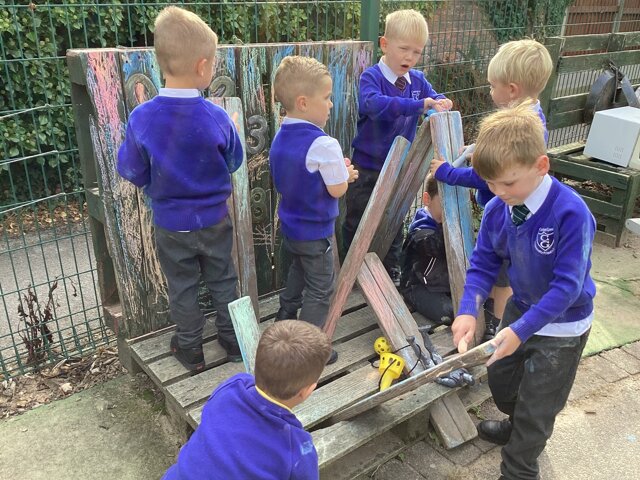 It has been so wonderful to observe many of the children come together and initiate their own learning this week. Each day a team of Ducklings have planned, communicated with one another beautifully and built a fantastic (and very colourful!) dinosaur land.
Such purposeful and busy building.…
Category: Ducklings
DT Speaking and Listening communication PSED
Yesterday afternoon we were out in the rain den building.
The children used poles which they joined together using connectors, ropes, plastic sheets and tyres.
Within this activity the children are learning:
how to transport equipment safely
how to join pieces together
how to work…
Category: Little Chicks
construction Physical development PSED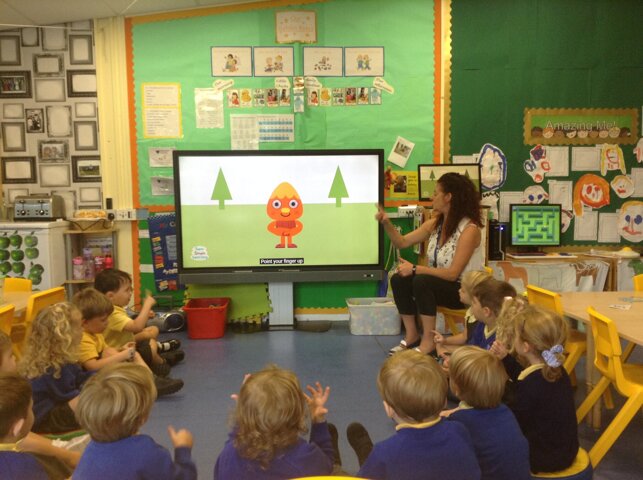 The children all joined Miss Taylor in singing finger rhymes.
Who can make the longest train?
One of our old Little Chicks' teaching a new Little Chick how to play a maze game on the computer.
Category: Little Chicks