Blog by Tag: birds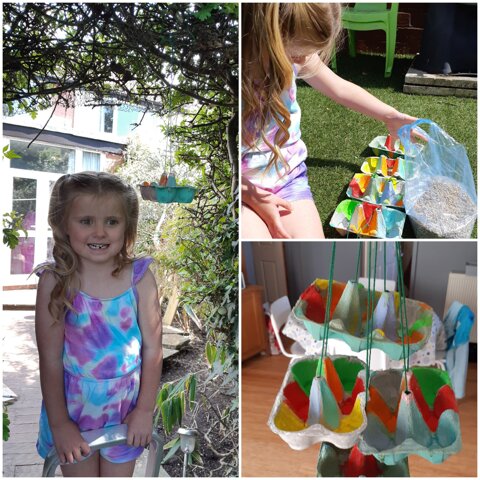 One of our Ducklings has been creating bird feeders out of recyclable materials to attract the birds to her garden. Which birds have you seen in your garden? Can you keep a record and send it in to us? Great home learning, well done!
Category: Ducklings
DT ducklings birds Understanding the World
As part of the Big School Bird Watch, Hawks went out to see what birds they could see.
What birds did you spot?
Category: Hawks
hawks big bird watch birds year5 year 6
As part of science week this week, Herons were set a challenge to see if they coulld make a nest as good as birds can. They could only use outdoor materials to help them. They worked together to build a nest to see if it could hold their class bird Squarky.
Did you complete the challenge?…
Category: Herons
topic herons outdoor learning challenge scienceweek2018 team work birds nests