Blog Category: Doves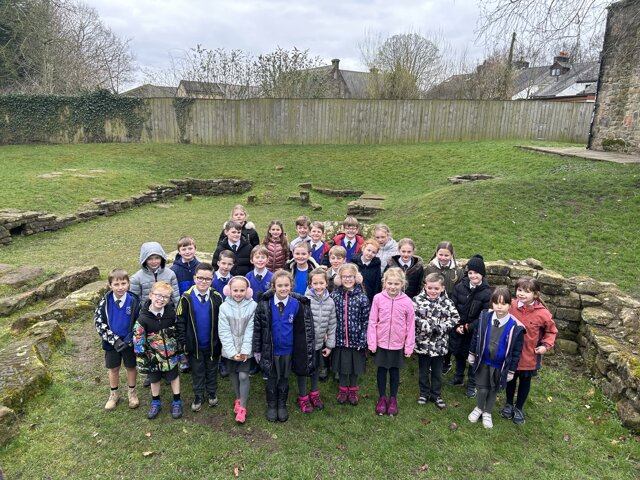 We had a fantastic day on our trip to Ribchester Roman Museum. We started off with a visit to the ruins of the Roman baths and did some exploring and imagining what the baths would have looked like in the Roman times. We then completed a trail around the museum before lunch. After lunch we had…
Category: Doves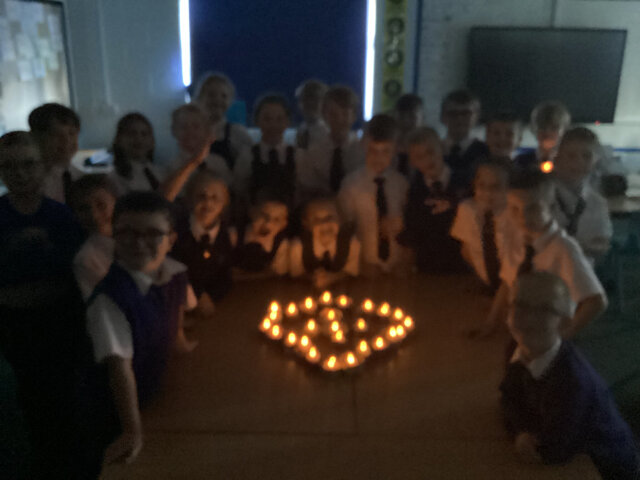 Category: Doves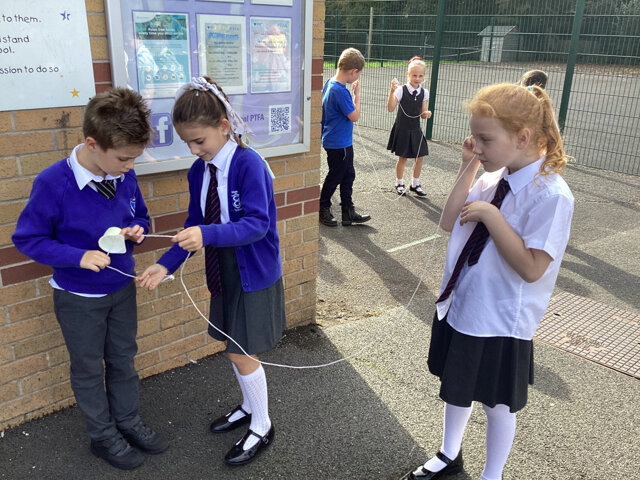 On Thursday we planned an investigation to see how far sound can travel. We used yogurt pots and string to create a 'telephone' and then predicted what might happen to the sound when we changed a variable in our investigation.
Category: Doves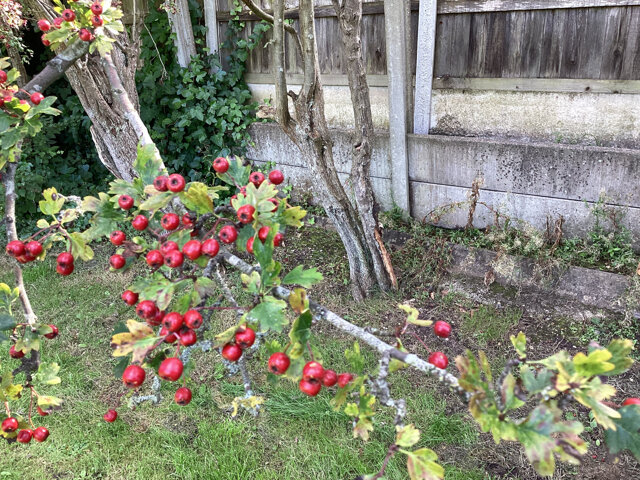 This week we have continued learning about the Stone Age and have been reading Stone Age Boy. As part of our learning on Thursday we went outside and pretended to be Hunter Gatherers collecting and hunting food that the people in the Stone Age would have eaten. We found lots of food that we…
Category: Doves
topic History Doves2022 StoneAge
WOW! This week we have launched our new topic...
We are so excited that our new topic will be all about Ancient Greece!
We have lots of exciting learning adventures coming up and we can't wait to find out more...
Category: Doves
We are incredibly proud of all of the children in Year 3 and 4.

It has been amazing watching all of the children perform on stage!

Thank you so much to everyone who came to watch! We hope you enjoyed it as much as we did!!
Well done everyone!
Category: Doves
This week, we have been enjoying lots of science.
In Doves, we have been carrying out experiments to find out what materials are conductors and insulators.
All of the children worked very hard to find out if there predictions were correct!
Category: Doves
Wow! What a wonderful week it has been.
We have been very busy taking part in lots of Christmas activities. The Doves have worked so hard.

We enjoyed our walk to the local park to record our Christmas Carol. Look out for this going live on our school website next week.
We…
Category: Doves
We are having an Egyptian Day on Friday 3rd December. This will be to celebrate the end of our amazing topic.
If you would like to dress up for this special day you can come to school in Egyptian fancy dress. Please don't worry about going out and buying a costume. You might like to come to…
Category: Doves
Over the week we will be working hard to create our own death masks.
This afternoon, we prepared our resources, cut out our mask shape, added some outlines and began creating our pattern. We are very excited to see the masks when they are finished!
Category: Doves
This week we have loved learning more about the Ancient Egyptians!
We have discovered why the River Nile was so important, we have learned about Howard Carter and his AMAZING discovery, we have learned about the Egyptian Gods and we have finally found out who King Tutankhamun…
Category: Doves
Today is Roald Dahl Day!
In Doves we have enjoyed talking about our favourite Roald Dahl books and learning about his fantastic career. Can you remember any facts about him?
This afternoon we enjoyed talking about Charlie and the chocolate factory. We talked about the story, watched a…
Category: Doves