Blog by Tag: dance
Little Chicks have been learning the song Elephants have Wrinkles. They followed the lyrics to do the actions and join in singing.
follow the link https://www.youtube.com/watch?v=KJonGSbUWXE
Enjoy at home dancing and singing.
Category: Little Chicks
dance Singing follow instruction
The Ducklings have loved being part of a Pirate gang in PE today!
Category: Ducklings
The Ducklings have enjoyed creating under the sea dances and exploring accompanying the dance by playing percussion instruments.
Category: Ducklings
dance Creative learning music and movement.
The Ducklings enjoyed their PE dance lesson on Friday. They explored moving like different sea creatures.
Look at the video here...
Category: Ducklings
P.E. dance Understanding the World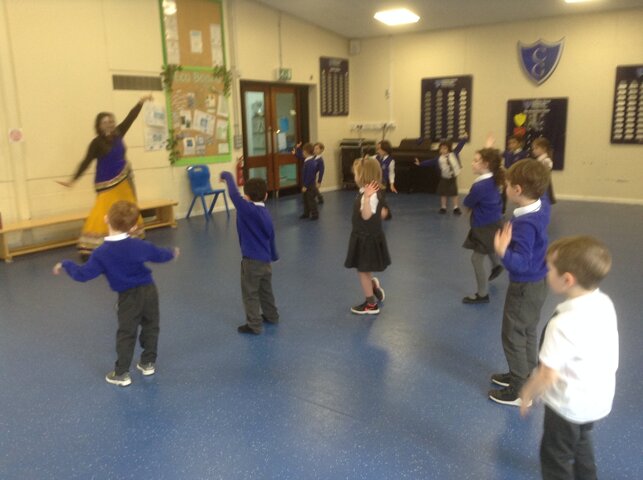 The Ducklings have thoroughly enjoyed the Indian Dance Workshop today as part of our learning all about the Hindu spring festival called Holi. Manisha our dance teacher was very impressed with how all of the children picked up the different moves so quickly. We have a class full of amazing little…
Category: Ducklings
dance Understanding the World Celebrations Hinduism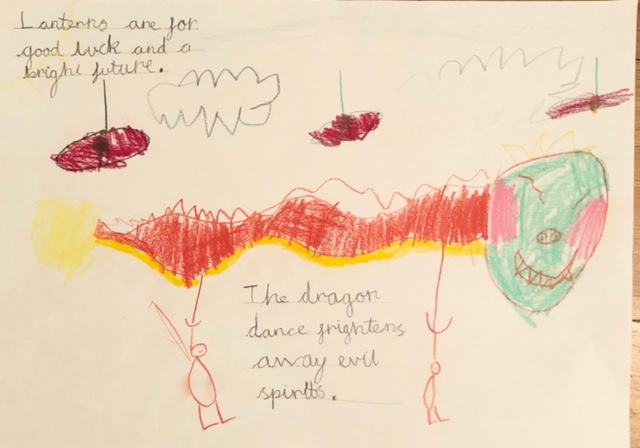 We have been finding out who celebrates Chinese New Year and how and when they celebrate it. We have read some Chinese New Year stories and watched some video clips of real families celebrating. We have compared this special celebration to celebrations that we might experience with our own…
Category: Ducklings
music dance Understanding the World Creative learning Chinese new year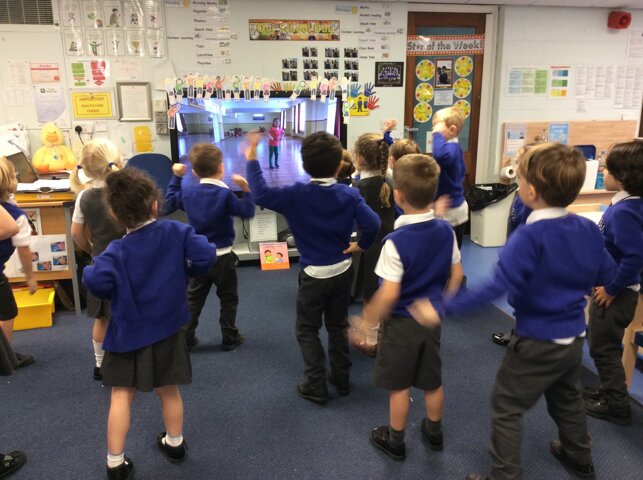 The Ducklings have enjoyed trying out some Bhangra dancing as part of finding out about Diwali. They were brilliant little movers!
Category: Ducklings
dance Understanding the World Diwali
The Ducklings have been exploring moving with ribbons and scarves to create their own movements just like a firework.
Category: Ducklings
outdoor learning dance Creative learning
Got to Dance 2020- The Virtual Year!
A huge thank you to everyone who took part this year.
CONGRATULATIONS to Charlotte Jessop who was this year's overall winner who danced beautifully to Fix You by Coldplay.
Our other winners:
Most technical routine: Poppy…
Category: Sports
The Ducklings are still enjoying doing PE at home! Well done, keep it up! It's lovely to see.
Look at the gallery here...https://www.carletongreen.lancs.sch.uk/photo-galleries/ducklings-doing-pe-at-home
Category: Ducklings
eyfs pe dance ducklings Physical development
The children have loved listening to and watching different African music and dances this week. They have then gone outside on the stage and created their own. Ask them to show you at home!
Category: Ducklings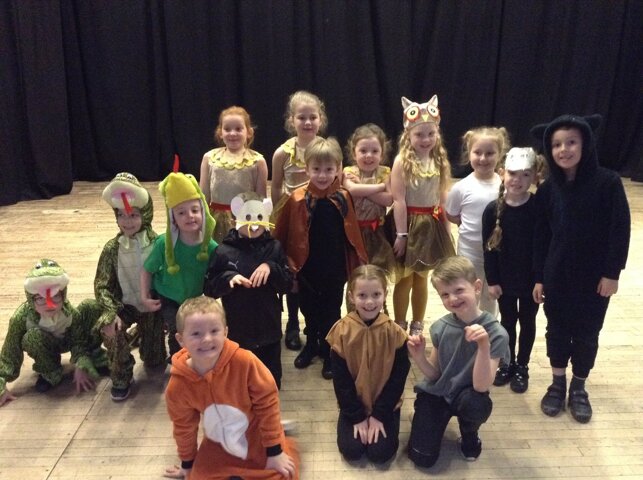 What a brilliant afternoon of dance we had!
The children had a fantastic time dancing our chosen book, The Gruffalo.
We enjoyed watching other schools performing and we were very excited to go on stage!
Well done to all the children that took part from Robins, Parrots and Herons, they…
Category: Sports
ks1 dance world book day team work