Blog by Tag: rhythm
The Ducklings have enjoyed learning a 'repeat-after-me' folk song from Ghana.
Some of them have made their own shakers which they are playing along with to the music. Some children are accompanying on the djemebe drums.
Category: Ducklings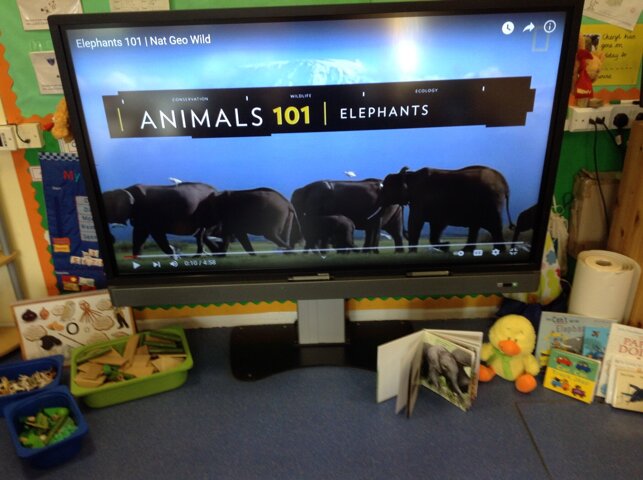 Little Chicks have been looking at non-fiction books, learning that they are books with facts and information. As we are learning about the Savannah and the animals today we looked at the DK book Elephants.
In the hall Little Chicks danced to Elephants have wrinkles, Nellie the…
Category: Little Chicks
nonfiction reading dance rhythm