Blog by Tag: geography
Kestrels - please comment on this blog with your Geography homework facts about the Water Cycle.
Thanks
Mr Cooper
Category: Kestrels
The children in Parrots learnt all about the different flags for the United Kingdom. They learnt where these countries are located on a map of the UK along with which flags belong to England, Ireland, Scotland and Wales. Then the children used various different art techniques and re-created the…
Category: Parrots
For or against fracking? You decide!
In Hawks, we have been learning about fracking in our local area. We debated to see if our class were for or against fracking.
Are you for or against fracking? Explain your reason with evidence.
Category: Hawks
topic hawks English geography KS2 year5 year 6 seaside fracking debate
In Hawks we began our new topic using drawing and shading skills.
What image did you choose? What did you enjoy about this lesson? What challenges did you face?
Category: Hawks
art topic hawks geography KS2 year5 year6 seaside
In Hawks, we have started learning about the disaster of the Titanic. What do you know so far?
What do you want to find?
If you have any non-fiction books about the Titanic or any other disasters, please bring them into school.
In art we created images of the Titanic sinking using a range…
Category: Hawks
art hawks History geography KS2 year5 year 6 disaster strikes titanic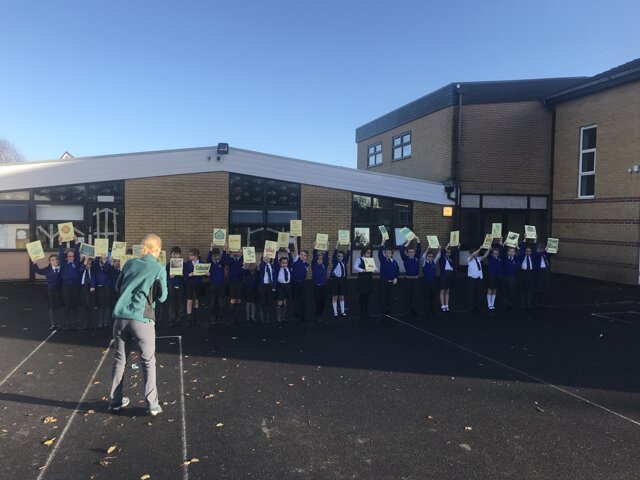 This week Kestrels enjoyed an interesting and interactive afternoon with Jayne from United Utilities.
Jayne spent the afternoon teaching the children all about the water cycle and discussing different ways we can all save water around the home and school.
The children found the afternoon…
Category: Kestrels
In Robins we are really enjoying our new topic.
We have been busy reading Wind in the Willows and all of the children have produced some beautiful writing using adjectives and adverbs.
Also this week we have been exploring outside to find mini-beasts and we have been learning about…
Category: Robins
Year 2 year1 Ks1 pe science geography
As part of science week this week, Herons had to explore and discover which foods would be the best to take to Polar Regions. They had to think about weight and money. They worked together ass polar explorers.
Did you complete the challenge? How? What did you find out?
Category: Herons
Money topic maths herons challenge geography scienceweek2018 weight team work
On Wednesday 24th January, the children investigated what happens during a volcanic eruption and why. We used a fizzy bottle of lemonade to demonstrate the build up of pressure in the magma chamber and re-created an eruption by shaking the lemonade and unscrewing the bottle top. We discussed that…
Category: Doves
doves maths science outdoor learning geography LKS2
In Owls we have been studying all about earthquakes. We have learnt that there are 2 scales used for measuring the intensity of earthquakes. The first is called the Richter scale which is recorded on a seismograph and the second is called the Mercalli scale.
We had a go at creating a…
Category: Owls
year3 topic year4 DT geography owls2018 earthquakes
On Friday 13th October, KS1 launched their new topic for after half term. Our next topic in KS1 will be 'Place Where I live'. We launched our new topic at Blackpool Illuminations.
Together with LKS2, we started our evening at the fish and chips shop. In small groups we then walked the…
Category: Herons
Robins Year 2 topic herons year 1 parrots History geography Blackpool illuminations
As part of the children's topic There's No Place Like Home in Geography, the children walked in to Poulton Town Centre for their fieldtrip. While we were walking in to Poulton, the children observed their surroundings and completed a table about which human and physical features they could see.…
Category: Doves