Category: Kestrels
We had a lovely time having a visit in class from the little ducklings last week.
Category: Kestrels
We are thinking about the effects of human activity and climate change in science and PSHE. This week we completed a quiz to see how much we know about waste and recycling.
Category: Kestrels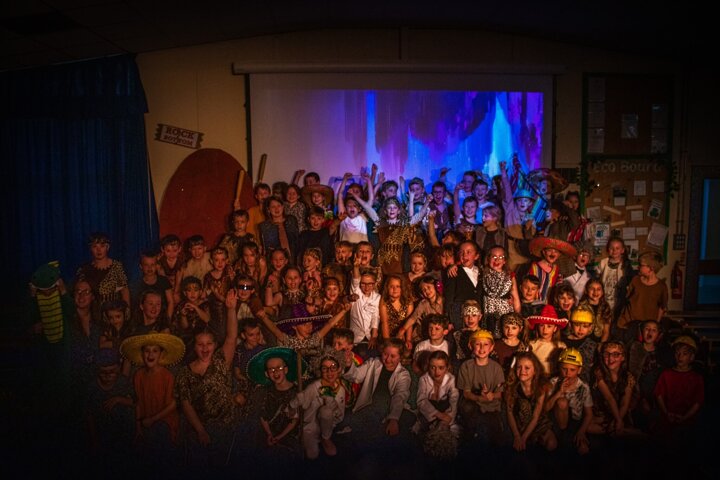 Well done to our fabulous cast and crew for producing two excellent performances.
We are so proud of you all and you could tell that the audience really enjoyed it.
Thank you for all the amazing costumes and of course for attending our show.
Category: Kestrels
Lot's of reading for pleasure taking place in Kestrels today.
All of the costumes are great. We spent time thinking about the meaning of our vocabulary and using it in sentences to make these signs.
Category: Kestrels
We had an excellent day out in Ribchester, exploring the museum, handling artefacts and visiting some ancient ruins.
Category: Kestrels
In science this week we explored our school grounds for different plants and animals living in our habitat. We searched for evidence of hedgehogs and foxes too.
Category: Kestrels
Category: Kestrels
Kestrels enjoy showing their mathematical understanding in different ways and explaining their thinking to each other.
Category: Kestrels
The Yogi Group visited us in school last week to show us how we can practise mindfulness.
Category: Kestrels
Category: Kestrels
Category: Kestrels