In our science lessons this term, we are focussing on the digestive system.
Kestrels started this topic by using mirrors to look at their own teeth and then making a set of teeth from playdough.
It really helped us think about the different shapes and types of teeth
Category: Kestrels
Kestrels were delighted today to learn that Miss Brit from Dance_Etc is back to teach dance this term.
They love her lessons. Today, we focussed on smooth movements between poses based on our topic The Romans.
Category: Kestrels
For democracy day we created our own political parties. We created policies that we thought would make the world a better place. We then presented our ideas to Doves and Owls who voted on who they would most like to take on the job!
Category: Kestrels
The children made their own version of Stonehenge last week. Can you guess they materials they used?
Category: Kestrels
Kestrels' have been writing newspapers over the last two weeks.
Tasked with creating some interesting and eye-catching headlines they created these brilliant examples.
Category: Kestrels
Today we've had a visit from Dantastic.
All of Kestrels enjoyed learning about life in the stone age, looking and handling stone age artefacts and learning about how this era changed the way humans live forever.
Category: Kestrels
In PE this term we are focussing on gymnastics and tag and target games.
On Friday we looked at creating tag and target games in groups.
Category: Kestrels
As part of our design technology unit we explored different ways that you would make shapes with clay.
Using playdough, we explored marking and pinching amongst other techniques.
Category: Kestrels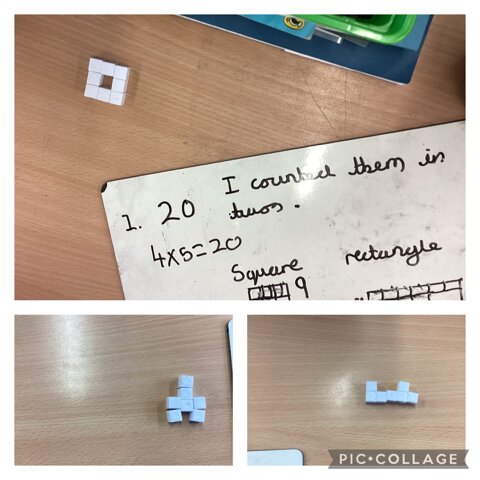 Last week Kestrels studied area and explored making shapes with squares.
Category: Kestrels
Category: Kestrels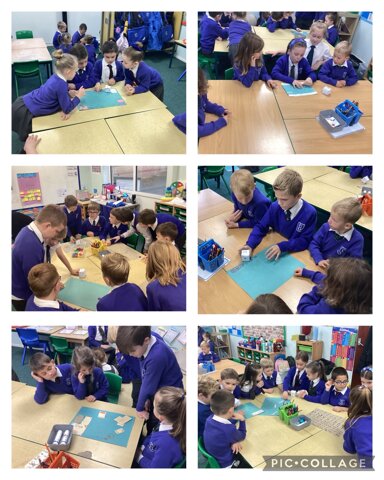 Kestrels spent time this week making times table board games that they could share with Robins class.
Yesterday both classes had a lovely time playing them and learning from each other.
Category: Kestrels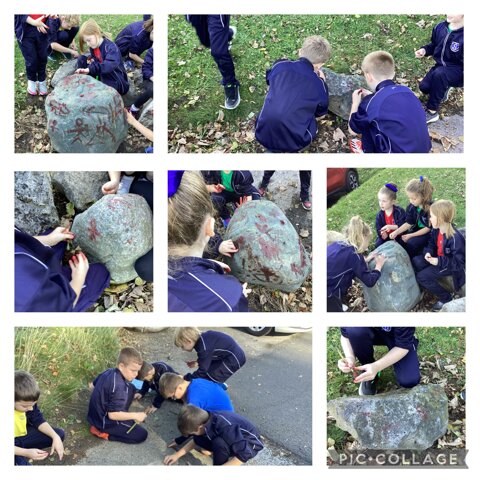 Today we continued our work looking at stone age art.
After a quick refresher on how to recreate the 'paint' using lard, paint powder and soil Kestrels class got to work.
We painted some stones at the front of the school car park to test out our techniques.
It was a messy but fun…
Category: Kestrels