Blog Category: Kestrels
It has been great to welcome all the children back to School and enjoy our first few days together as Kestrels 2018/19.
We have been working hard on our place value in Maths and learning all about different conjunctions in English. On Monday afternoon the children had great fun singing…
Category: Kestrels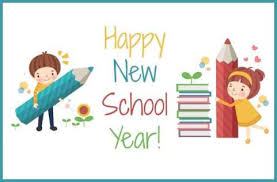 I hope you have all had a lovely summer holiday and are all refreshed and ready to come back to school to start our 2018-19 year as Kestrels. Mrs Hicks and I are looking forward to seeing you all on Thursday and hearing all about your summer adventures.
We have all been working hard to…
Category: Kestrels
This week has been British Science Week. In Kestrels' class we have been Archaeologists. We have been dissecting 'Prehistoric Poo' to find out what humans and animals from different periods in history ate.
It's a yukky job but someone had to do it!
Category: Kestrels
kestrels science LKS2 scienceweek2018
Today Kestrels had a visit from Sarah from YMCA Thornton. She spoke to us aboaut nutrition and a balanced diet.
Sarah then showed us how much sugar is in different types of drinks and we comapred a pound of fat with a pond of muscle.
Category: Kestrels
In kestrels we are Outdoor Readers.
We love to read and share stories in the great outddoors. Here are some pictures of us sharing our own stories with our talk partners.
Category: Kestrels
kestrels reading outdoor learning LKS2
Kestrels class prepared and delivered our class assembly on Tuesday of this week.
The children worked hard to put together a very informative and respectful assembly to allow children at Carleton Green to remember the brave serviceman and women who serve our country both past and…
Category: Kestrels
On Friday, Mrs Jones asked the question "Would you like to visit Pompeii?" We all had our own thoughts on this and we discussed how each individuals opinion waas important and valid. We then decided whether we were in the "yes i would definitely like to go" the "no i definitely don't want to…
Category: Kestrels
This afternoon we used our non verbal communication skills to ask our partners to pass us some pieces of paper, ready for us to write our resoltions on. We discussed our resoltions and have chosen three to try and achieve; trying something new, stopping a bad habit and improving on something we…
Category: Kestrels