Blog by Tag: family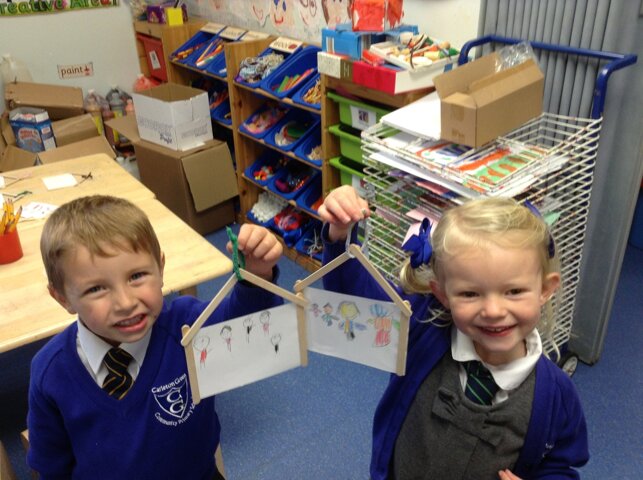 The Ducklings have been making lolly stick houses complete with their families inside. Aren't they lovely?!
Category: Ducklings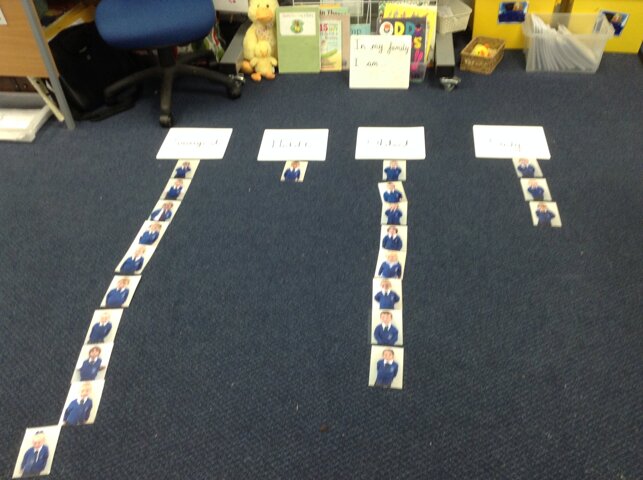 All week this week we are finding out how families a are the same or different. Today we looked at ourselves in our families and had to decide if we were the youngest, middle, oldest or only child in the family. We made a pictograms with our photographs. Most children in our class were the…
Category: Ducklings
We have really enjoyed the start of our Family Album topic. We have found out where we live with our families and understand the 4 countries that make up the UK. We have been in the role play area which is a home corner. We have been making our favourite family meals. We have ordered…
Category: Herons
art topic year1 year2 herons reading pshe family History geography construction family album
On Monday in our art lesson, we were drawing our family portraits using a photograph to help us.
Before we starting drawing, we discussed our photograpgh and wrote a little bit about it. WHO WAS IN YOUR PICTURE? WHERE WAS IT TAKEN? WHAT WAS HAPPENING IN YOUR PICTURE? WHEN WAS IT TAKEN?
We…
Category: Owls
owls year3 art year4 relationships pshe family portraits