Blog Category: Robins
This afternoon we pretended to be Samuel Pepys by writing diaries about the Great Fire of London. Some of us played in the role play area and did some diary writing, baking and writing a shopping list.

Category: Robins
This afternoon we went outside into the playground and the field to look for plants and animals in our local environment. We found all sorts of interesting things including flowers, worms, slugs, wood lice, spiders and flies. Here are some photos of us learning...
Category: Robins
Today in maths we were learning about different ways to make 5 with cubes and some of us were learning how to estimate a big number of objects. We enjoyed this lesson today we hope you like the photos...
Category: Robins
During our first week in Robins we created a class charter. Our class charter is to help us work together and be a team. We thought of words that we would like to include in our class charter and Mr Boyd produced it to display in our classroom. We hope you like it.
Category: Robins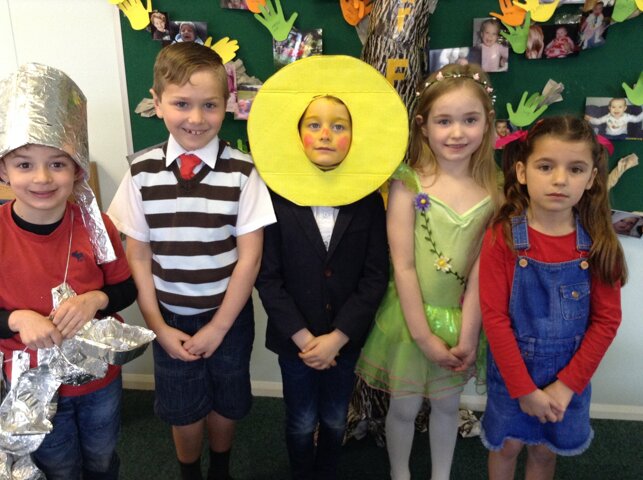 This week we took the idea of The Faraway Tree as a theme for our writing. We created our own adventure stories using this story as a model and finished off the week by dressing up in character.
Category: Robins
Robins Year 2 Robins 2015 writing
This morning in Literacy we learnt and performed a poem called 5 Little Senses All In A Row. We hope you enjoy...
Category: Robins
Robins Robins 2015 ks1 reading poetry performing
This afternoon we produced our own family tree. We started with our parents then added ourselves and our brothers and sisters. We then worked backwards and added in our Grandparents.
Category: Robins
Today in English we worked in groups to make a rocket out of a cardboard tube and a piece of card. We had to think about the different steps that we took to create the rocket as tomorrow we will be writing instructions on how we built them.
Perhaps you could comment below with some good time…
Category: Robins
It was our last session with Sean from Fleetwood this week. We played a game of "Simon Says" to show Sean how we have improved our fundamental skills. Everyone had to listen really well! Kaysha and Olivia were the last girls standing and it was a draw as but we couldn't catch them out.
…
Category: Robins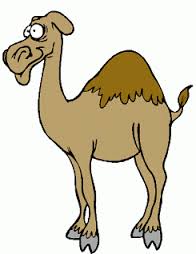 Category: Robins
Today we have been adding 11, 12, 13, 21, 22 and 23 to a number. The methods we have been using are for +11 we add 10 then add 1, for +12 we add 10 then add 2, for +13 we add 10 then 3.
Do you think you could solve these calculations?
12 + 13 =
34 + 12 =
15 + 11 =
67 + 21 =
44 + 22…
Category: Robins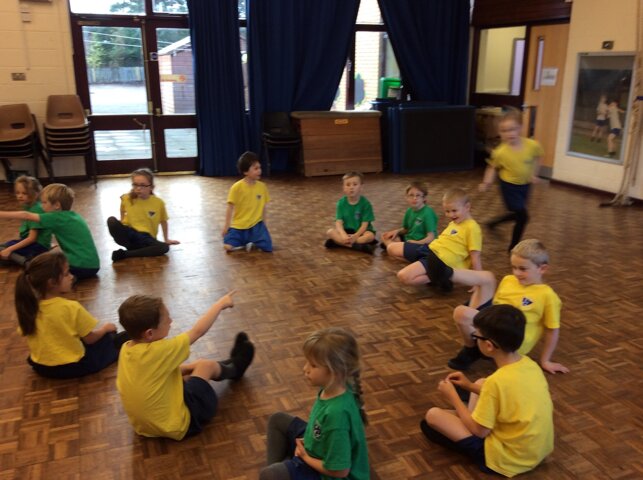 Today we had great fun practising our Fundamental Skills with Sean from Fleetwood Football Club. The games were really good and we are all improving our skills and fitness at the same time.
Category: Robins