Blog by Tag: pets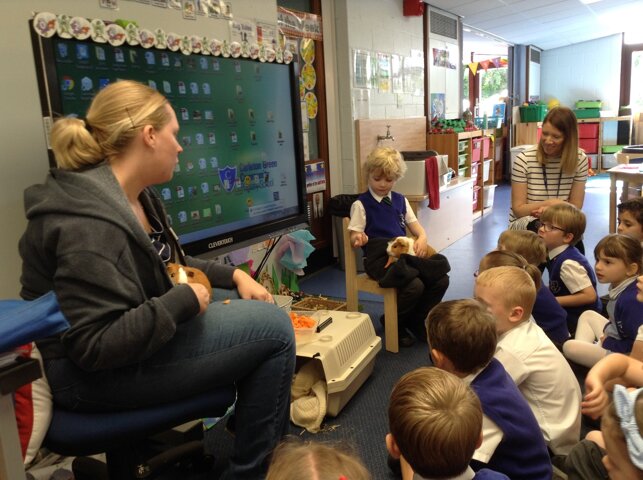 Rory and his mum brought their Guinea pigs in to show and talk about to the class.
Category: Ducklings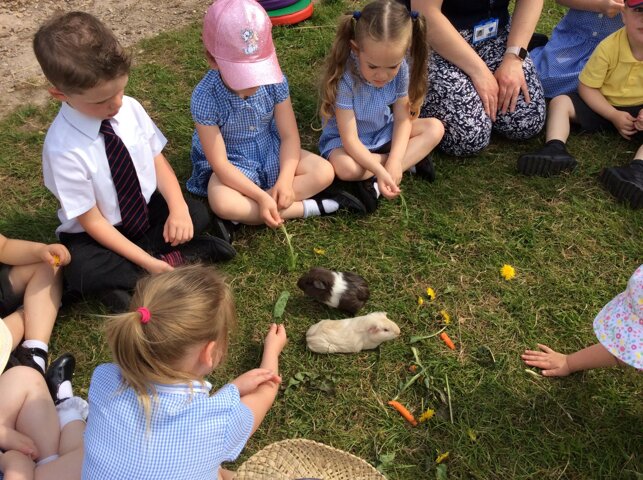 The Ducklings andLittleChicks enjoyed taking the guineapigs on to the field to let them have a run about yesterday! They loved eating all of the dandelion leaves.
Look at the gallery here....https://carletongreen.lancs.sch.uk/photo-galleries/guinea-pigs
Category: Ducklings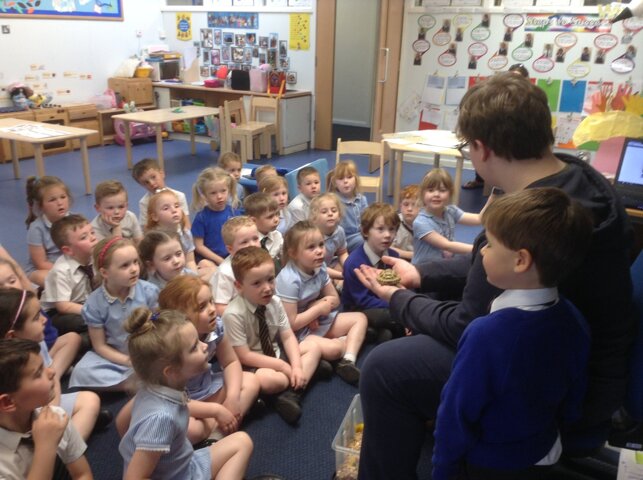 The Ducklings were very lucky to have a visit from two tortoises this week. Our visitor explained all about them and how to look after them.mThe Ducklings thought of some super questions of their own to ask.
Category: Ducklings
What a wonderful week of learning it has been. The cold, snowy weather certainly hasn't stopped the Robins from working hard!
This week we have enjoyed our wonderful pet day, the children had the opportunity to meet lots of wonderful animals. I was very impressed with Robins behaviour and…
Category: Robins
Robins animals learning worldbookday costume pets snow fun