Blog Category: Robins
In maths today we did some work on fractions where we used cubes to help us work out halves, quarters, three quarters and an eighth of a number. Mr Boyd was really impressed with our work!
Category: Robins
Today we have been measuring length. We worked with a partner and measured how long we were using string and then a metre stick. Below are some photos of us working and comments about what we did...
Category: Robins
measure maths Robins 2015 year2
This morning in our English session we were looking at Humourous Poetry. We read Aliens have underpants by Brian Moses and then we worked with a partner to perform the poem using actions. Below are photos of us practicing before our performances!
Category: Robins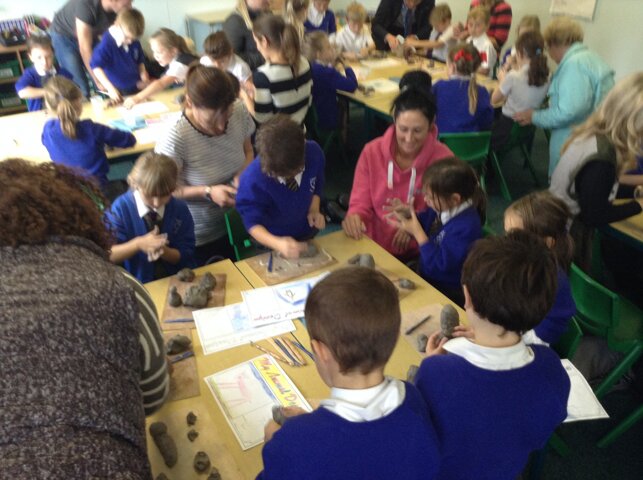 We had a fab end to our first half term by welcoming our mums, dads and grandparent's into our class to work with us to create clay models of a Penguin or Pig to finish off our topic. You can see from the photographs below that it became a bit of a competition to see who could make the best…
Category: Robins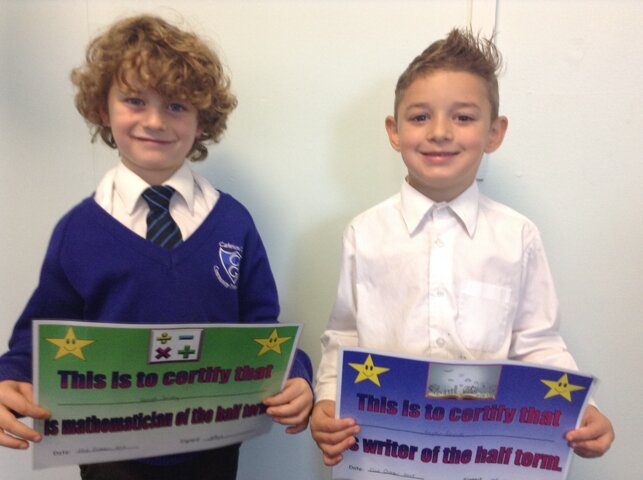 George & Kayden have been chosen as our Writer and Mathematician of the half term. Both boys have worked hard in these subjects and should be delighted with their progress and effort. Well done!
Category: Robins
Last Thursday we went on a trip to Blackpool Zoo. This was part of our topic on Penguins, Possums and Pigs. We had a really good time and learnt lots about the different animals and their habitats. We even got to meet a couple of animals up close! Thanks to the parents that came along to…
Category: Robins
Over the past three weeks we have been learning about the author Anthony Browne and looking at the themes in his stories. We finally finished our own stories based on the idea of the story of the Night Shimmy. We had to be authors and illustrators! When we had finished our books we went and…
Category: Robins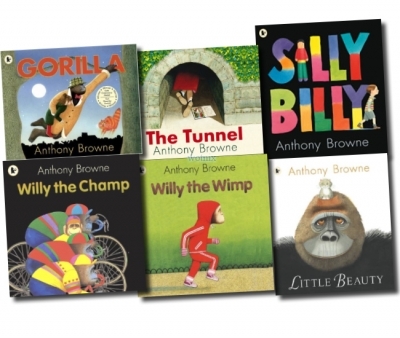 Over the past couple of weeks we have looking at books by the author Anthony Browne. We have looked at the characters in Gorilla, Willy the Wimp and Silly Billy. We used the story Gorilla to make up our own story using this as an idea of a toy coming to life. We also learnt some interesting…
Category: Robins
Well, we have been back to school a week and it has certainly been busy! We have started our learning about the continents and oceans of the world linked to our topic. We have also begun to look at books written by the author Anthony Browne. We will be looking at his style of writing and trying…
Category: Robins
In Science this week, the children in Robins have been investigating the position of the sun every hour during the day. They recorded this on the playground and back in class. The children have also found out why the sun in dangerous and how we need to protect themselves. Some children modelled…
Category: Robins
This week has been Healthy Living Week in school were we have taken part in lots of activities. We have had a fun time on our scooters were we learned some stunts. We have designed and priced up our own scooters and we have learned about different food groups and how eating the right food and…
Category: Robins
As part of her homework, Eleanor composed a song and recorded it with her Daddy accompanying her on the guitar. The lyrics are below
Nocturnal Animals Song
by Eleanor
Nocturnal animals in the street,
Foxes dancing to the beat.
Foxes are orange and white.
Their eyes…
Category: Robins