Blog by Tag: elf on the shelf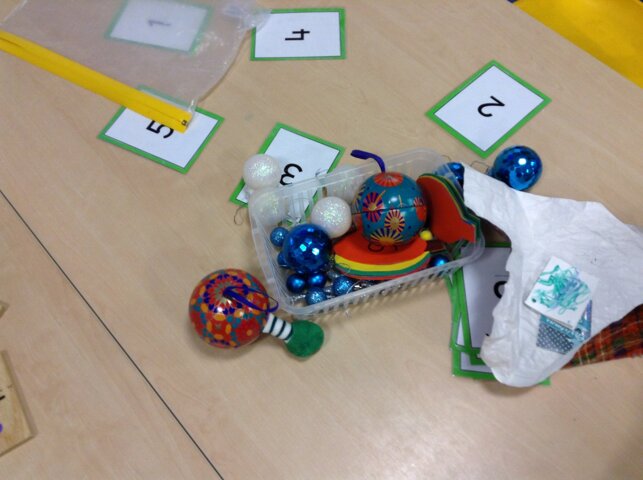 The Elf on the shelf antics this week. He's been very mischievous.
Home learning keep you busy post and let us know what you are busy doing.
We wish you a Merry Christmas and Happy New Year.
Stay safe and well.
Look forward to seeing you in January.
Miss Taylor & Mrs…
Category: Little Chicks
Our class blog this week has been written by Milo and Alice.
This is what they had to say.
Milo
This week I have enjoyed reading and writing about The Boy, The Mole, The Fox and The Horse. In Maths I have really liked finding perimeter of different shapes.
I enjoy it when we do 5 in…
Category: Kestrels
kestrels LKS2 elf on the shelf star of the week
Our cheeky elf and his adventures have certainly inspired us all to do some writing about it!
Category: Ducklings
Look where we found our cheeky elf today! He was with our nativity characters, holding baby Jesus!
Whatever will he get up to tonight?
Category: Ducklings
Last week Buddy was found in a new home he had designed for himself. He was found in the reading corner reading a book about writing a letter to Santa. Buddy went on strike for two days and then wanted a snowball fight.
What will Buddy do this week? What was your favouirte thing Buddy did…
Category: Herons
year2 Christmas herons year 1 elf on the shelf Buddy
Last week, Buddy spent his first full week in Herons' class.
He made a huge teddy bear and brought it back from the workshop, he tried to help us decorate the Christmas tree, he delivered a Santa Cam from Father Christmas, he got stuck on the maths wall when putting up a certificate and he…
Category: Herons
year2 Christmas herons year 1 elf on the shelf
Last night we think that Lucky had a disco tea party. When we arrived this morning we found Lucky having a tea party with Teddy and Robbie Robin. It looks like they had fun and they had some tasty food and drinks. We think they have been eating mince pies.
What do you think Lucky…
Category: Robins
Buddy had a mission sent by Father Christmas to deliver Advent calendars, but when we turned up to school there was chocolates all over the classroom floor. We could not believe that he ate the chocolates. Luckily, the cakes sent for Miss H and Mrs C hadn't been…
Category: Herons
Year 2 Christmas herons year 1 advent elf on the shelf Buddy
We had a very exciting morning on Thursday. A special package arrived for Robins. We discussed what we thought could be inside and we were very excited to see that Father Christmas has sent one of his elves to spend Christmas with Robins.
Our new elf friend sent a lovely letter and asked us to…
Category: Robins
Robins Christmas democracy voting data tally charts elf on the shelf
The children were extremely excited when they came to class this morning and found a package had been delivered. It was marked, 'first class from the North Pole'. Inside was an Elf and a letter. We had the challenge of creating a name for our Elf. As part of democracy, we each had one vote. We…
Category: Herons
Year 2 maths Christmas herons year 1 democracy voting data tally charts elf on the shelf Buddy