Blog by Tag: healthy
Children in Hawks this week had a cooking lesson in the Wing. They have been learning about healthy lifestyles and balanced diets. The children have also been learning about life as a Titanic passenger and have created different menus. The children worked in teams to create two breakfast…
Category: Hawks
healthyliving hawks healthy KS2 year5 year6 Healthy eating titanic cooking baking the Wing healthy plate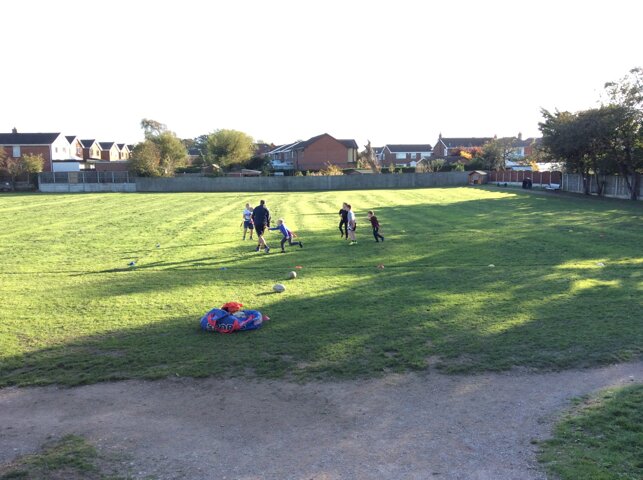 Our tag rugby club has been a big success this half term with the children learning many new skills that can be applied to many different sports and games.
They have picked up the fundamental rules of the game and enjoyed playing against each other.
We are looking to run tag rugby club…
Category: Sports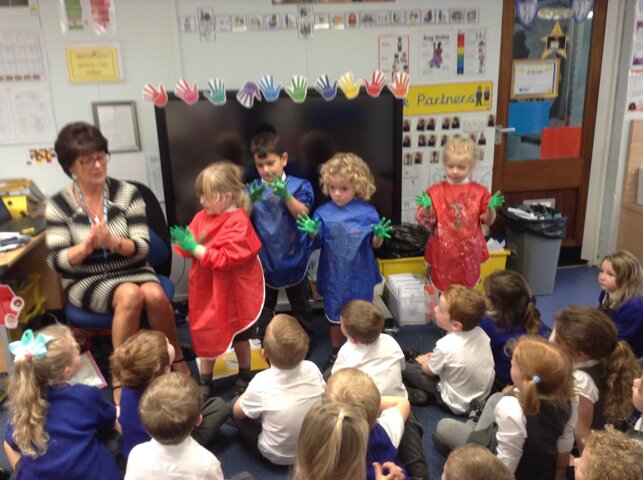 The school nurse came to visit us today. She told us all about hand hygiene and the importance of washing our hands thoroughly. We all listened beautifully as she showed us how to wash our Tommy thumbs, Patsy palms and Freddy fingers properly. Ask the children to show you how to do it at…
Category: Ducklings
On Wednesday 16th November 2016 some dancers across school took part in the Lancashire Dance Festival at Preston Guild Hall. 65 schools applied to take part and we were 1 of 14 Primary Schools who were selectred to take part based on our application. The theme this year was 'Once upon a…
Category: Sports
healthyliving Ks1 pe P.E. KS2 PE performing healthy dance dance festival 2016 stories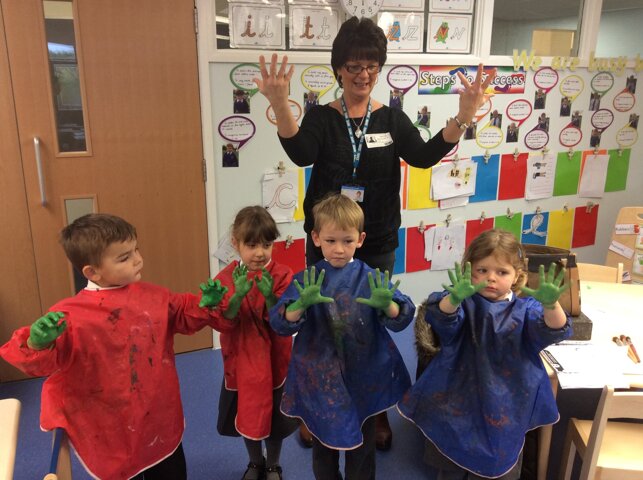 Today our School Nurse came into class to talk to us about keeping claen and staying healthy. The ducklings sat really nicely and listenend very carefully. They had lots of great ideas already about keeping healthy and staying clean. I'm sure they told you all about it and hopefully you've all had…
Category: Ducklings
healthyliving duckling healthy pshe
On Friday 21st October 2016, Owls opened the hall doors for their grown up visitiors. They showed their visitors a typical PE lesson.
Firstly, the Owls began by warming up which the visitiors also took part in and the Owls thought they all warmed up very well.
They then showed…
Category: Owls
owls year3 openafternoon year4 healthyliving P.E. KS2 PE performing gymnastics healthy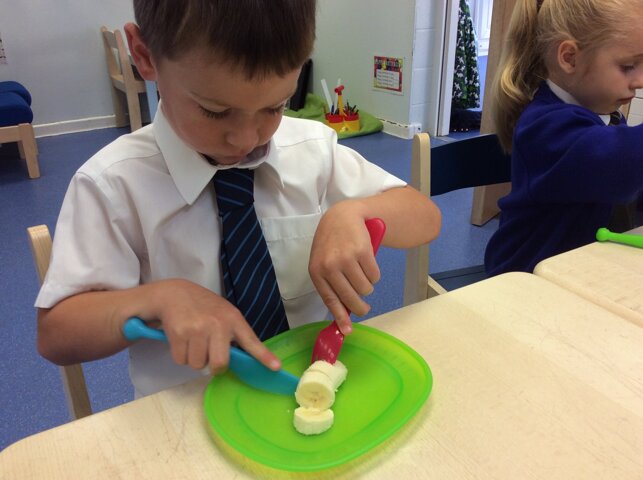 We have been practising using a knife to slice our bananas during snack time.
Category: Ducklings
healthyliving fine motor healthy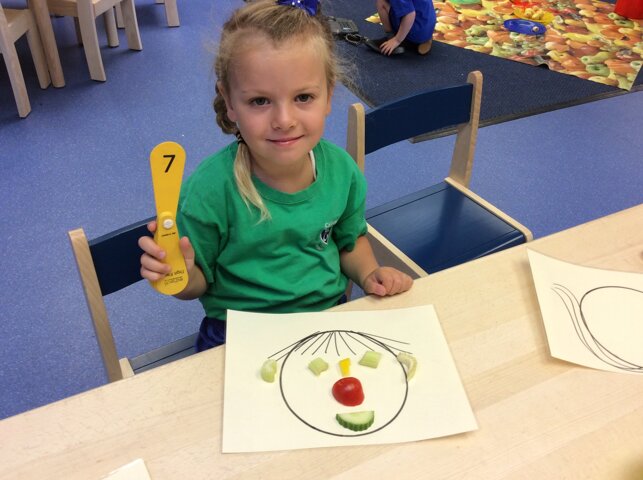 We have been using different fruit and vegetables to create funny feelings faces! We then counted how many items we had used.
Category: Ducklings
What a busy week!!!
Herons have been extremely busy this week after receiving a special letter from Jamie Oliver!
As part of our persuasion work, Jamie Oliver asked Herons to go on a healthy eating mission to get all the children at Carleton Green eating more fruit and veg!
…
Category: Herons
year2 year 1 fruit veg healthy video