Blog by Category: Sports
Our KS2 children enjoyed their Joy of Moving at home festival last Friday afternoon. Lots of activities and challenges to keep them active. Look at their smiles too!
What challenges were your favourite and why?
Category: Sports
KS2 PE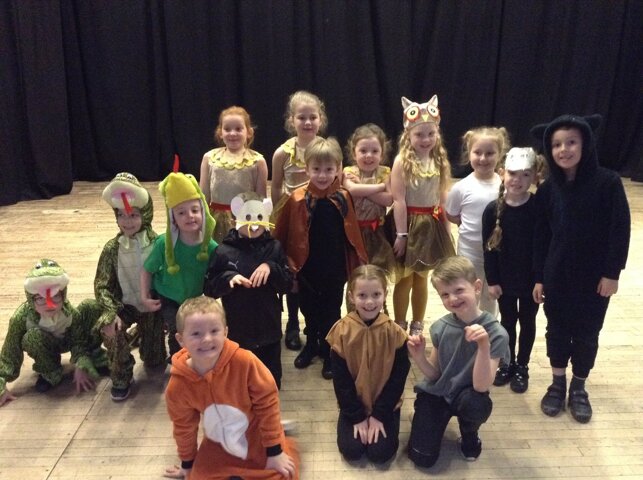 What a brilliant afternoon of dance we had!
The children had a fantastic time dancing our chosen book, The Gruffalo.
We enjoyed watching other schools performing and we were very excited to go on stage!
Well done to all the children that took part from Robins, Parrots and Herons, they…
Category: Sports
ks1
dance
world book day
team work
Last night our CG dance group took part in the Wyre and Fylde Dance competition at the famous Blackpool Tower Ballroom. 15 local primary schools took part and we were awarded 2nd place!! The girls were outstanding and we could not be prouder!
A HUGE WELL DONE!!
We celebrated with…
Category: Sports
KS2 PE
dance
dancecompetition2020
CGdancegroup
Last Day @ Waterpark 2020
Category: Sports
year 6
Waterpark2020
Wetherlam Day 4 @ Waterpark 2020
Category: Sports
year6
Waterpark2020
Swirl How Day 4 @ Waterpark
{gallery:Swirl How Day 4 @ Waterpark
Category: Sports
year6
Waterpark2020
Coniston Day 4 @ Waterpark
Category: Sports
year6
Waterpark2020
Brown Pike Day 4 @ Waterpark
Category: Sports
year 6
Waterpark2020
Wetherlam Day 3 @ Waterpark
Category: Sports
year6
Waterpark2020
Swirl How Day 3 @ Waterpark
Category: Sports
year6
Waterpark2020
Coniston Day 3 @ Waterpark
Category: Sports
year 6
Waterpark2020
Brown Pike Day 3 @ Waterpark
Category: Sports
year6
Waterpark2020