Blog by Tag: sport
Doves had a fabulous sports day on Tuesday; the weather was hot but the children kept hydrated and enjoyed cheering on their teams in the shade. Mrs Davis and Mr Powell even joined in!
Category: Doves
This week, Mr Thorpe organised for a cricket club to come in to school and give us a taster session for what we could expect when learning to play cricket. Even Mrs Davis had a go! We have also enjoyed using census data relating to Thornton-Cleveleys population over the years and inputting this…
Category: Doves
Got to Dance 2020- The Virtual Year!
A huge thank you to everyone who took part this year.
CONGRATULATIONS to Charlotte Jessop who was this year's overall winner who danced beautifully to Fix You by Coldplay.
Our other winners:
Most technical routine: Poppy…
Category: Sports
Please make sure that PE kits are in school next week. We are all looking forward to learning about how to stay healthy and Sports Day on Thursday.
Category: Falcons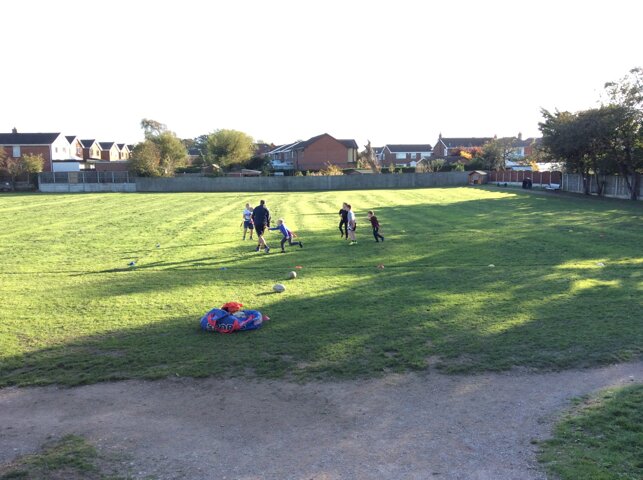 Our tag rugby club has been a big success this half term with the children learning many new skills that can be applied to many different sports and games.
They have picked up the fundamental rules of the game and enjoyed playing against each other.
We are looking to run tag rugby club…
Category: Sports
This week the PALs have had their final training session ahead of leading playground games for other children in school next half term.
The PALs created their own playground games that designed to develop core skills for younger children.
Read their comments below where they explain how…
Category: Sports
We have now started our PALs training. Our PALs team is made up of 10 year 5s and Archie who is a year 6 Senior Prefect, as our Head PAL.
Tonight was our second session. So far we have looked at the qualities of being a PAL and what different games and activities there are for us to lead at…
Category: Sports
active lifestyles year5 year6 sport PALs playground games prefects roles and responsibilities