Blog by Tag: fruit
The children in Parrots' Class had a wonderful afternoon making the animals they had designed out of fruit. They all looked and tasted amazing!!
Category: Parrots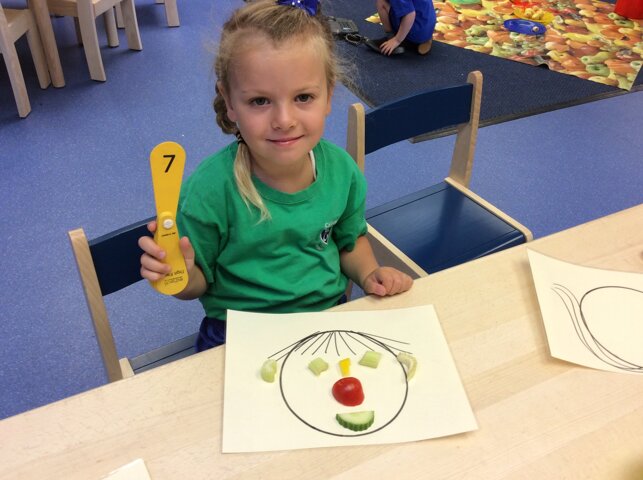 We have been using different fruit and vegetables to create funny feelings faces! We then counted how many items we had used.
Category: Ducklings
What a busy week!!!
Herons have been extremely busy this week after receiving a special letter from Jamie Oliver!
As part of our persuasion work, Jamie Oliver asked Herons to go on a healthy eating mission to get all the children at Carleton Green eating more fruit and veg!
…
Category: Herons
year2 year 1 fruit veg healthy video