Blog by Tag: homework
Doves have been learning all about the Diwali festival with Mrs Oddy this half term.
They loved decorating the school with colourful rangoli patterns. Have a look at our photos!


Over half term you have a choice of Diwali activities to choose from (you only need to complete one but you…
Category: Doves
doves RE Creative learning homework Diwali Hinduism
This week Doves have been researching life in the Stone Age and comparing it with our life today.
We looked at how to research online and make notes of the important information.

** Can you find an amazing Stone Age fact and post it in the comments? **

You can talk to your adult about…
Category: Doves
doves Stone Age homework non-chronological report research discussion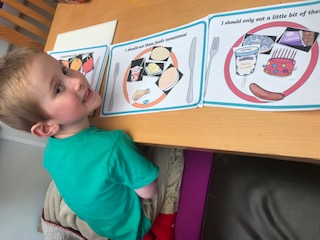 Zachary has been continuing his learning from school at home too, learning all about healthy eating. He is able to sort foods and decide which foods are good for you and you should eat a lot of and those which should only be eaten as a treat from time to time. He has made a fun fruit salad and…
Category: Ducklings
ducklings Healthy eating homework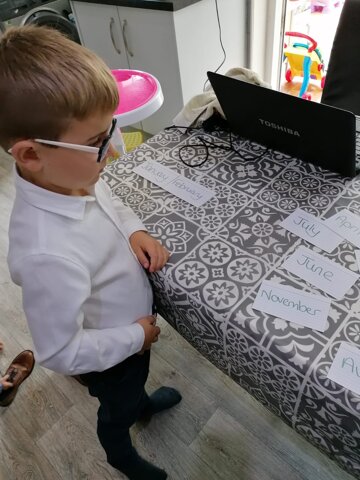 Our Ducklings are in school for two days each week and so are still continuing with their home learning too. It has been lovely to have the children back in school and see the amazing efforts continued at home too. Learning to tell the time and order time vocabulary, practising their phonics and…
Category: Ducklings
welcomeback ducklings homework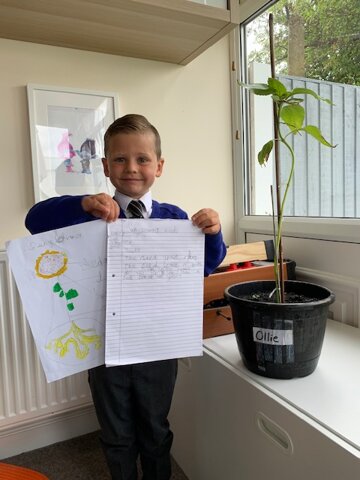 Look at Ollie's amazing home learning all about sunflowers! He looks very smart in his school uniform too, as he has been busy making his 'TopTips for Starting School' Video, to help our new Ducklings that will be starting next year.
Amazing work and we love your sunflower writing all about…
Category: Ducklings
writing reading Understanding the World homework PSED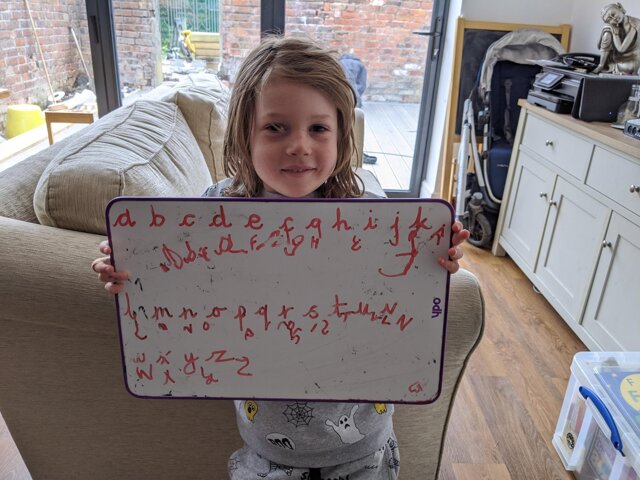 Here are lots more examples of lovely home learning from the Yellow Ducklings.
Kaiden has been busy making his own grass head, playing phonics and spelling games, writing, reading and practising counting and writing his numbers.
Darcie has been busy too, following the school work on the home…
Category: Ducklings
writing reading phonics ducklings Understanding the World homework Handwriting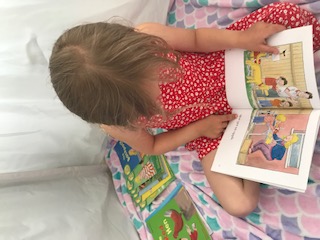 Alice has been a super star at home learning. She has been busy reading Biff and Chip books before bed every night and doing some maths before dinner time. She has been working on the phase 3 phonic sounds and playing a lot of games. Every week, Alice chooses a friend or family member to write a…
Category: Ducklings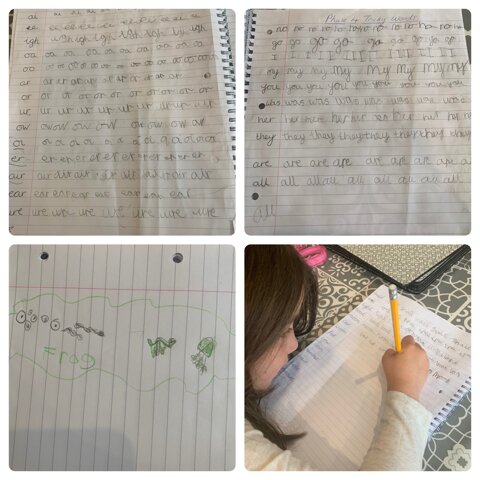 Eva has been practising her handwriting at home and look at how beautiful it is now! Well done Eva! Super home learning, keep it up!
Category: Ducklings
ducklings homework Handwriting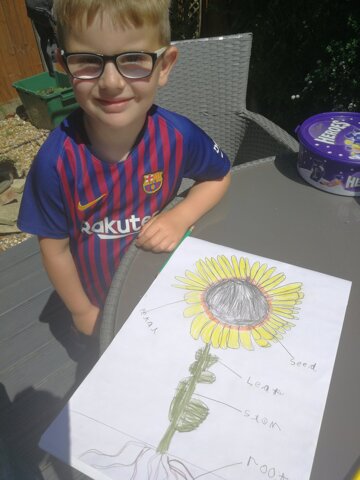 Here is some lovely home learning from Jack this week! Amazing work, well done! We can't wait to see how your sunflowers grow! We hope that you didn't get too wet when you fell in the stream!!
"We've enjoyed lots of lovely learning this week. We've learnt all about the sunflower, drawing a…
Category: Ducklings
writing reading ducklings Life cycles Understanding the World homework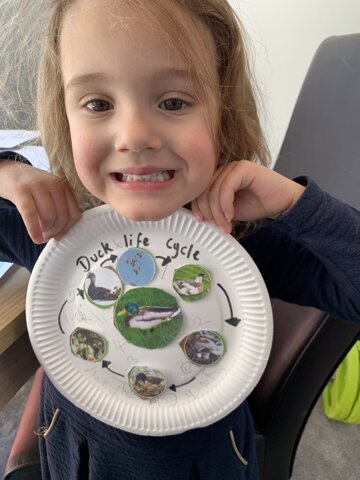 The Ducklings continue to do super home learning, with a special duck theme this week!
The Ducklings have been continuing to practise and develop their phonics, reading, writing, mathematics, physical and creative skills too! Fabulous work! Well done! We are so proud of you all.
Look at the…
Category: Ducklings
ducklings Life cycles homework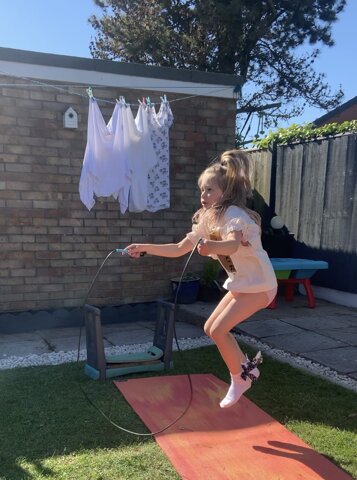 Our amazing Ducklings have developed their physical skills so much over the last few weeks. It was lovely to hear from our phone calls yesterday, how many of them can now ride a bike without stabilizers! Wow! You will all have to try roller boots next, so that you can be as good as me!!!
Just…
Category: Ducklings
ducklings Physical development homework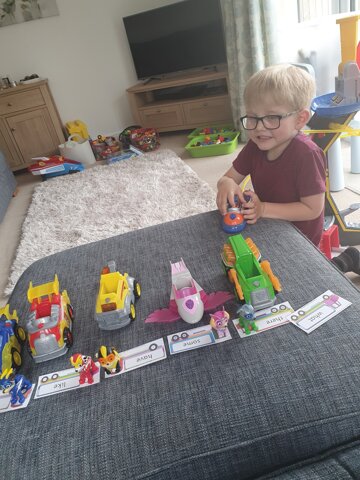 The Ducklings continue to do lots of super learning from the safety of their homes.
They have been busy learning to balance on their bikes, baking, practising recognising different phonemes and tricky words, exploring different ways to double a number, matching numerals to an amount and…