Blog by Tag: Handwriting
Little Chicks have been learning the letter N, they have found objects beginning with N, wrote on the whiteboards and followed Captain Seasalt on treasure Island N.
foillow link for Jolly N song https://www.youtube.com/watch?v=HB-59wPRRfg
follow link for Capatin Seasalt …
Category: Little Chicks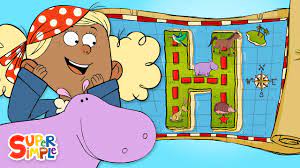 Little Chicks have been learning the letter H.
We looked at objects beginning with H.
Little Chicks wrote the letter H and some Little Chicks wrote words as we followed Captain Seasalt on the Island.
Little Chicks learnt the H jolly song.
follow link for song …
Category: Little Chicks
phonics letters Handwriting Singing language
The Ducklings love using the Clever Touch board on which to practise writing the letter of the day. All of the practise is paying off!
Category: Ducklings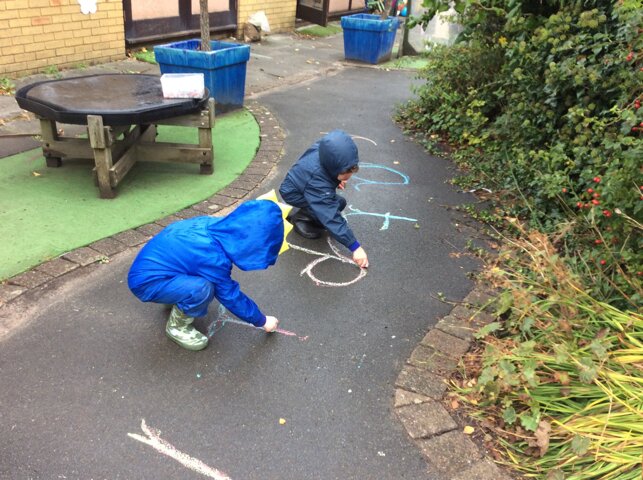 Even in this wet and windy weather it is lovely to see the Ducklings practising their letter formation.
Category: Ducklings
writing Physical development Handwriting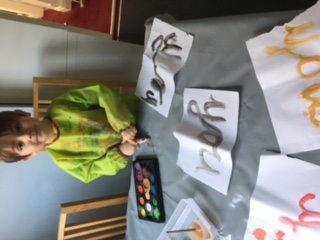 The Ducklings have been learning to read and write the tricky words you and are this week. Josh has been using his water colour paints to practise writing them. Well done!
Category: Ducklings
Tricky words phonics Handwriting
Our Ducklings are doing an amazing job of writing sentences that have the phonemes in which we have been looking at this week.
Category: Ducklings
Today we have been reading and writing words featuring the 'ai' diagraph. Take a look at this amazing, beautifully written sentence containing three 'ai' words. Super!
Category: Ducklings
Here is a lovely example of how collecting practical objects, featuring the same letter, from around the house can assist with oral segmenting and writing. What amazing sentences and beautiful handwriting.
Category: Ducklings
It is important that the children practise writing the new phonemes introduced each day. Look at this amazing, cursive handwriting practise! Absolutely amazing.
Category: Ducklings
Just look at one of our amazing Ducklings practising his letter formation! Isn't it brilliant?
Category: Ducklings
The Ducklings love practising writing the letters that we are learning in phonics each day. Ask them to sing the Jolly Phonics songs for each of the letters we have learnt so far.
Category: Ducklings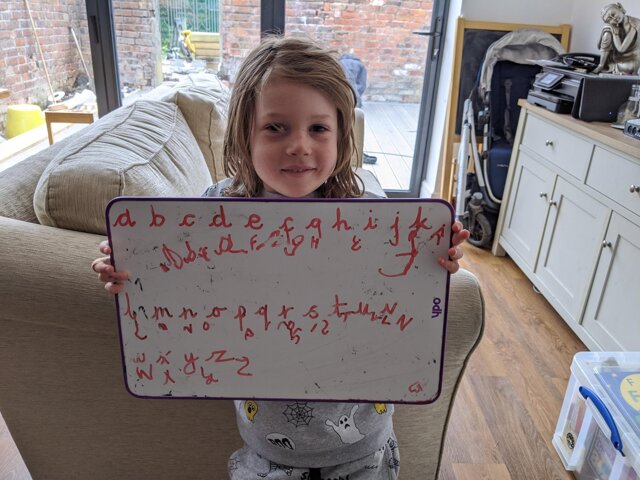 Here are lots more examples of lovely home learning from the Yellow Ducklings.
Kaiden has been busy making his own grass head, playing phonics and spelling games, writing, reading and practising counting and writing his numbers.
Darcie has been busy too, following the school work on the home…
Category: Ducklings
writing reading phonics ducklings Understanding the World homework Handwriting