Blog by Tag: LKS2
What a busy start we have had to our second half term. In Maths we have been learning how to multiply mentally and using a written method. In our English lessons we have been looking at the features of non-chronological reports and in Science we have been investigating which type of rock we would…
Category: Kestrels
What a fun, busy and action packed half term of learning we have had to kick off this academic year in Kestrels!
As we have discussed for your half term homework - comment on this blog below and tell me your favorite memory or favorite thing about being a Kestrel from this half term.
…
Category: Kestrels
As part of your homework this week I have asked you to read our class blog and make a comment.
I would like you to comment on one of our posts and tell me what you particularly liked about our learning, or comment on this post and tell me what you have enjoyed most about your learning…
Category: Kestrels
On Thursday we held our eat like an Italian afternoon.
The children become chefs to try their hand at cooking and show off their culinary skills.
Delightful dishes of Caprese Salad and Tomato Bruschetta were created and tasted by the children.
We then finished off with a sample of…
Category: Kestrels
The children in Owls class have been learning about the devastation of Pompeii caused by Mount Vesuvius. Firstly they read a story detailing the events and then they created their own role play, to understand the details more clearly. Next the children will be planning and writing a recount all…
Category: Owls
On Tuesday we loved having our brain break time out in the snow.
We were hoping for the snow to stick around all day...... but no such luck!
Category: Kestrels
Romans!
This term in Kestrels we are learning all about the Romans.
We have held our own Eat Like a Roman Day where we cooked our lunch on open fires and baked a libum cake which the Roman would typically eat for breakfast.
We also took part in a Roman Army Day. We began the day with…
Category: Kestrels
In Owls we have started a new PE topic of dance. The children are enjoying exploring music with movement and being creative with how they interpret the pieces.
Category: Owls
Owls class took part in researching what life was like before the Romans invaded Britain by finding out about the Celts (known as the Britons back then). We researched in the classroom before taking part in orienteering to discover the different jobs which the Celts did. We then sat around our…
Category: Owls
owls outdoor learning OAA History LKS2
The children in Year 3 and 4 loved taking part in Roman activities during our first week back to school after the Christmas holidays. They were fully absorbed in the Outdoor and Indoor cooking, making mosaics and creating Roman shields.
Category: Owls
owls doves kestrels History LKS2 Roman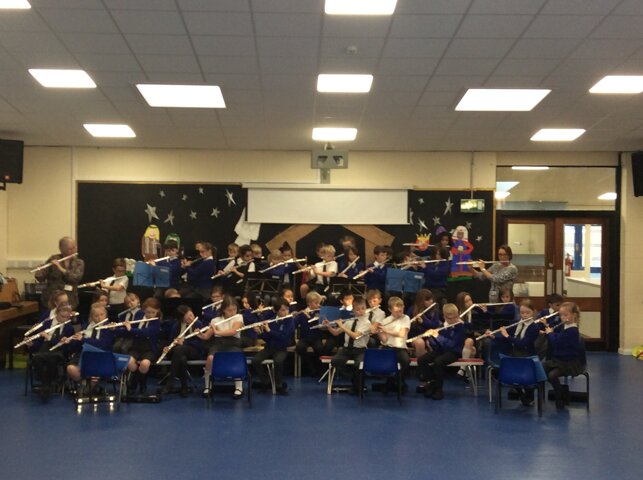 Another busy week in School and in Kestrels!
This week we have really enjoyed watching the KS1 and The EYFS Christmas performances as well as all the learning we have been doing.
We have been showing off our OAA skills and showing Mr Cooper just how good we are at using as compass and…
Category: Kestrels
I would just like to say how very proud I am of all of the children in Owls. They rehearsed their class assembly brilliantly and I thought they were amazing on the day. Thank you very much to all those parents and other family members who came along and showed their support. I know how difficult…
Category: Owls