Blog by Tag: Multicultural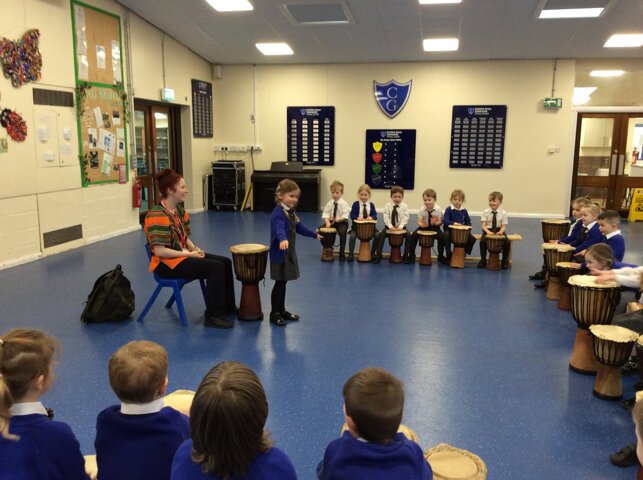 We loved our African drumming workshop today. We learned all about djembe drums. Ask the children to tell you the three different materials that thay are made from. We found out that the first djembe drums were made over 900 years ago!
We were taught how to play the drums using different…
Category: Ducklings
music Multicultural Creative learning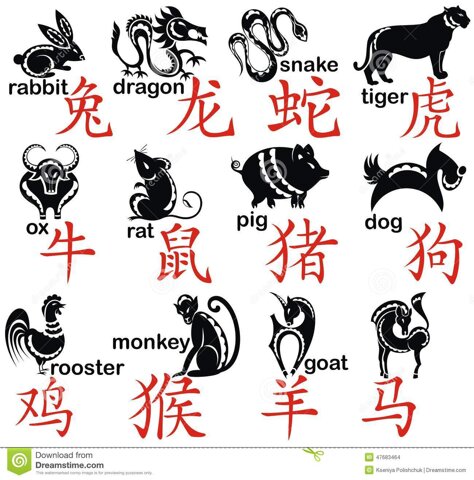 Little Chicks have been learning the signs of the Chinese Zodiac. They have made a badge that shows the animal of the year they were born.
Little Chicks were either a Rooster or a Dog.
Rooster Dog
Harley …
Category: Little Chicks
Understanding the World Multicultural Chinese new year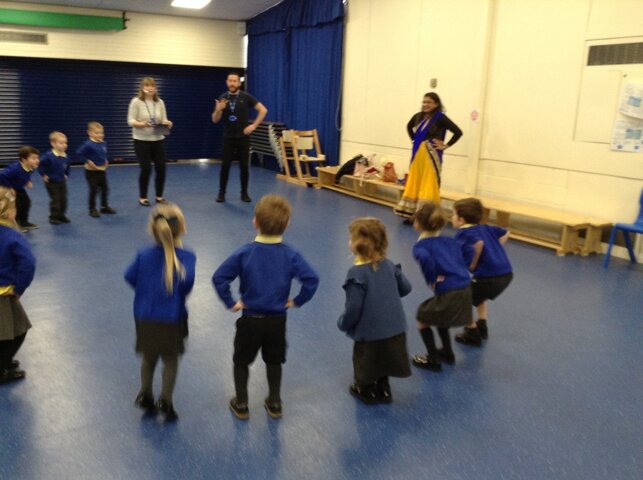 Little Chicks met Manisha Solanki she introduced the Bhangra Dancing which celebrates the Harvest festival.
Little Chicks learnt the moves and performed.
The music was Nagada, Nagada and they would use a Nagara drum with the music.
Manisha Solanki showed Little Chicks the…
Category: Little Chicks
Multicultural Celebrations harvest Active learning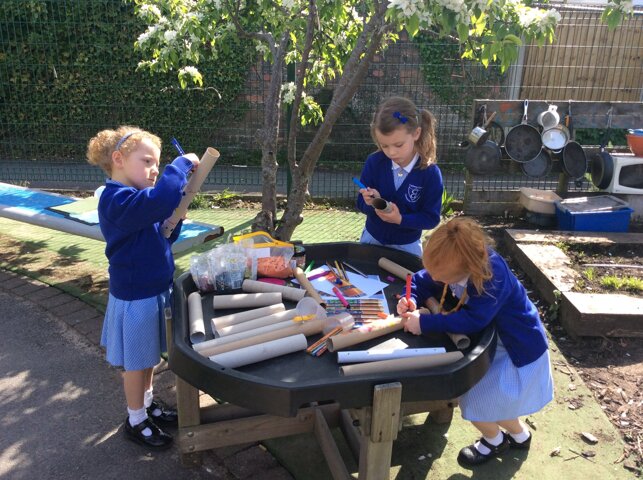 The Ducklings have enjoyed making musical rain sticks.
Look here.....https://www.carletongreen.lancs.sch.uk/photo-galleries/rain-sticks
Category: Ducklings
music outdoor learning Multicultural Creative learning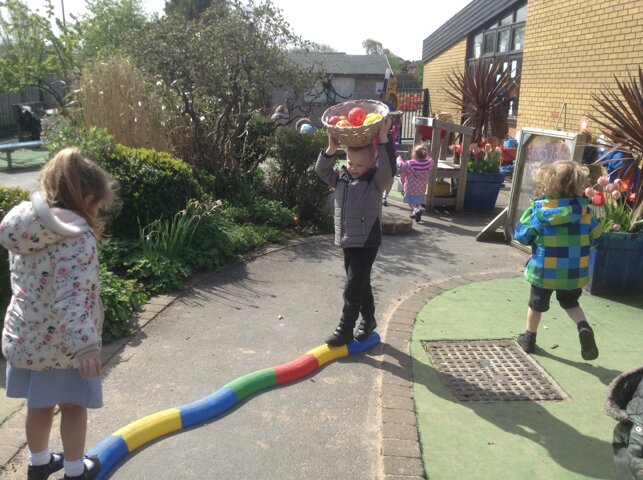 We are reading the story of Handa's surprise. We have found out that in Africa, some people carry baskets on their heads. Today we have had a go at doing the same, in the spring sunshine! Some of us were really good at this balancing a basket on our heads and didn't drop a fruit, even when moving…
Category: Ducklings