Blog by Tag: newclass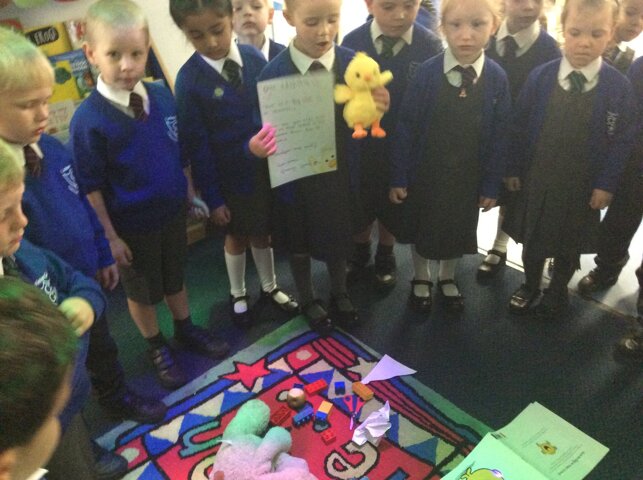 Danny, our class Duck left us a letter. He needed our help. Someone had been in our classroom and had left a big mess!!
Danny wanted us all to think of some Golden Rules of how we should behave and how we should look after our toys and each other in the classroom.
We came up with our class…
Category: Ducklings
Last Tuesday, Hawks performed their class assembly to the whole school and to their parents and carers. They show cased what they have been learning in Hawks which included their science topic survival, art and PE.
What did you enjoy the most? What did you parent/carer think of the…
Category: Hawks
hawks newclass class assembly year5 year6
It has been great to welcome all the children back to School and enjoy our first few days together as Kestrels 2018/19.
We have been working hard on our place value in Maths and learning all about different conjunctions in English. On Monday afternoon the children had great fun singing…
Category: Kestrels
What a busy week it has been!!!!
We have been doing lots of fun and exciting things in our new class.
Also we have been making lots of new friends and we LOVE our new classroom! We have got a wonderful new smart wall and we can't wait to use it.
On Friday we had to perform…
Category: Herons