Blog Category: Eagles
YEAR 6 HOMEWORK
We are now in the last few days before SATs and it is vital that you use your time this weekend wisely. This is your homework for this weekend. Please complete as many of these activities as possible.
Go on a bike/scooter ride
Read a book
Watch your favourite TV…
Category: Eagles
Last Thursday we had a fantastic day when we were visited by a Viking. He told us so much about how the Vikings used to live. We learnt all about their life, weapons, armour and longboats. We were also shown how they used to make fire.
What was your favourite part of the day and what did you…
Category: Eagles
We have been doing gymnastics and learning how to create counter balance and counter tension with a partner and in a small group. We will be creating longer patterns over the next few weeks.
Which pattern or movement did you find the most difficult and why? What did you learn about your body…
Category: Eagles
Wow! What a start to the year! Eagles returned to school last week to find the whole area hit by a variety of disasters. We had fires, floods, earthquakes, Titanic and in our classroom a tsunami had turned our whole class upside down.
The children had the opportunity to experience what it might…
Category: Eagles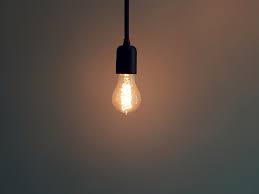 Last week we spent our time learning all about light. We thought about how light travels, how we see things, how shadows are formed and how light behaves in different situations. Finally we built a periscope that reflects light and helps us see around corners.
Which part of the week did you…
Category: Eagles
We really enjoyed having Chris visit us last Friday as part of our Anti-bullying Week. He showed us lots of different judo moves and gave us lots of great advice about how to deal with bullying. We all had to listen really hard because in the afternoon we showed the Year 3 an Year 4 children what…
Category: Eagles
Last week, we had a great afternoon doing art looking at the style of Wassily Kandinsky. Everyone tried really hard to recreate his circles design using a variety of brightly coloured pastels. Some of our work is on display at the front of school.
Have a look at some more art by Wassily…
Category: Eagles
Last week, as part of our 'Survival' topic, we spent some time using the internet to find out about Bear Grylls. We will use this information to write our biographies. Perhaps you have done some more research at home. What is the most interesting fact that you found out?
Category: Eagles
Well done class for creating some fantastic riddles for both our class and Hawk class to solve.
Category: Eagles
Well done Eagles for identifying the subordinate and relative clauses. You worked well as a team and had fun along the way.
Category: Eagles
Thank you so much for sending in lots of cakes and biscuits for us to sell last Friday. We had a great time setting up our cake sale and selling them to the rest of the school.
We made a grand total of £43. This is a superb amount of money that we can now spend on whatever we like for our…
Category: Eagles
Well done Eagles class for a successful assembly practice today. We are looking forward to sharing our learning and Strawpions with parents on Tuesday 9th October at 3pm.
I have also been typing up some fantastic riddles created by the children for OAA and I am sure that Hawk class will have…
Category: Eagles