Blog by Category: Eagles
Whilst the Year 6 children were at Waterpark our topic has been superheroes. On Monday we came up with our own superhero and designed them.In maths we did angles on Iron Man and a spaceship.On Tuesday we planned our superhero story. On Wednesday we wrote our stories but we didn't finish them so…
Category: Eagles
We have been so lucky to have received some training in our PE lessons from Corey at Fleetwood Town FC. He has taught us so many new skills and has helped us develop our existing skills. We have learnt how to work as a team.
Which activity have you enjoyed the most? What have you…
Category: Eagles
We spent a long time designing our rollercoaster carts. Then we had great fun making them using a variety of materials and tools. We even got the opportunity to use a saw to cut the wood.
Which part of the design process did you enjoy the most. What did you learn? Which bit was the most…
Category: Eagles
We had a brilliant day yesterday taking our lessons outside for 'Outdoor Learning Day'. Despite the very wet weather we all participated in activities which allowed us to enjoy the outside space and fresh air. We completed decimal challenges in Maths and created character profiles in English,…
Category: Eagles
Everyone looked amazing today in their Viking or Anglo-Saxon costumes (thank you to parents and carers) and we all had a fantastic time learning all about The Vikings and hearing from Hrothgar. Everyone was involved in the role play and there were lots of laughs along the way. What a wonderful way…
Category: Eagles
Eagles History Active learning
Last Thursday we spent some time thinking about mental health. It is very important that we take care of our minds as well as our bodies. During the day we made some bunting with positive thoughts and ideas. We are going to hang these around the classroom to look at if we are feeling a little bit…
Category: Eagles
We had a great lesson in PE. All the Eagles looked so smart in their new kits; it was like training an Olympic team!
We created games using key skills that we have learnt and then we had to explain our game to others.
Which game did you like the best and why?
Category: Eagles
YEAR 6 HOMEWORK
We are now in the last few days before SATs and it is vital that you use your time this weekend wisely. This is your homework for this weekend. Please complete as many of these activities as possible.
Go on a bike/scooter ride
Read a book
Watch your favourite TV…
Category: Eagles
Last Thursday we had a fantastic day when we were visited by a Viking. He told us so much about how the Vikings used to live. We learnt all about their life, weapons, armour and longboats. We were also shown how they used to make fire.
What was your favourite part of the day and what did you…
Category: Eagles
We have been doing gymnastics and learning how to create counter balance and counter tension with a partner and in a small group. We will be creating longer patterns over the next few weeks.
Which pattern or movement did you find the most difficult and why? What did you learn about your body…
Category: Eagles
Wow! What a start to the year! Eagles returned to school last week to find the whole area hit by a variety of disasters. We had fires, floods, earthquakes, Titanic and in our classroom a tsunami had turned our whole class upside down.
The children had the opportunity to experience what it might…
Category: Eagles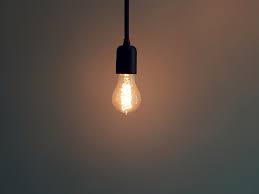 Last week we spent our time learning all about light. We thought about how light travels, how we see things, how shadows are formed and how light behaves in different situations. Finally we built a periscope that reflects light and helps us see around corners.
Which part of the week did you…
Category: Eagles