Eric's home been very busy!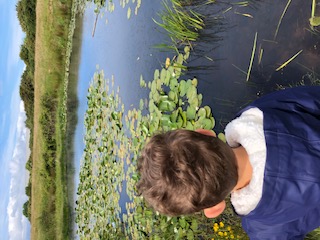 Eric has been very busy! On a walk he found a pond which has tadpoles and froglets in it. He has also created the life cycle of a frog out of plasticine and he got his Dad doing the activities too!!
Super work Eric.
Email your photos to me and I will put them on the blog so your friends can see what you've been doing!!
Take care everyone.
Love Mrs Stock
Posted by Mrs Stock on 4 June 2020
Category: Little Chicks
Comments
Leave a Reply