Safer Internet Day
11 February 2020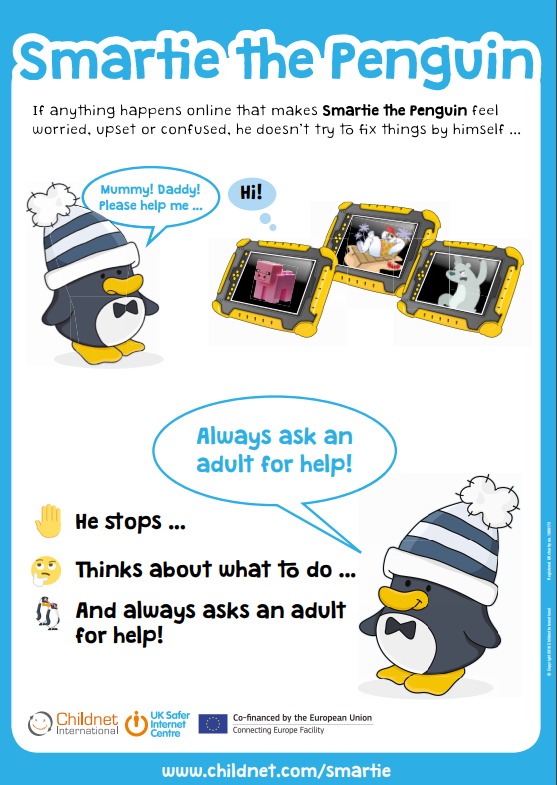 Today we celebrated Safer Internet Day by discussing how we can stay safe online.
The children enjoyed talking about different issues about using the internet and loved listening to the story of Smartie the Penguin.
Throughout the story we chatted as a class about what Smartie should do when he comes across different scenarios online.
In the afternoon we then created posters with lots of information and drawings of the facts we learnt.
The children were really engaged in learning today and the posters they have made are brilliant!
Miss Gregson
Category: Robins
Tags: Robins saferinternetday2020
Comments
Zach Chappell 17 February 2020
I learnt a lot about been careful when using the computer. The penguin was very funny telling the story.
CharlotteS 11 March 2020
Very pleased children have been learning about this. The penguin is a very fun way!
Leave a Reply