This Week in Robins
7 February 2020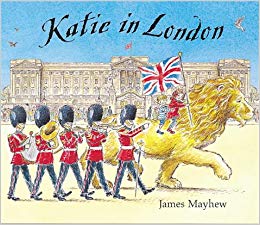 This week we have been focusing on the book 'Katie in London' by James Mayhew.
The children sequenced the story and discussed the main characters and how they might be feeling.
We have also looked at different adjectives to describe each character and also question words to ask the characters or author a question.
In topic we have been looking at maps of London and identifying the attractions by using and creating a key.
On Tuesday in Science we practised and recorded our own weather reports outside, the children loved it!
See you on Monday.
Miss Gregson
Category: Robins
Comments
Rachel Nichol 9 February 2020
I can't believe how many London landmarks Abi remembered from this book, with detail too. She must have enjoyed it.
Harry 10 February 2020
Harry really enjoyed recording his weather report. He has been telling us all about it.
Zach Chappell 10 February 2020
I enjoyed finding out what is in London I now want to go there.
Leave a Reply